I just wanted to personally thank you for your INCREDIBLE service! I am impressed with the wonderful, fast, follow-up that I always receive from MisterArt.com. I know that, as customer service reps, you have many people calling to complain about one thing or another most days, and this is a big thank you instead! So...Great job! Atta boy (or girl)! Keep up the good work! Thumbs up! I'm impressed! Way to go! Wonderful job! Well done!
Susan
Thornton, CO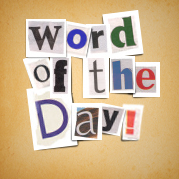 brush
A tool used to apply paints and inks to a surface, consisting of hairs, or bristles held in place by a ferrule attached to a handle. The hair may be from any of several sources, some of which are badger, ox, fitch, squirrel (called "camel hair"), and synthetics, though perhaps the finest is red sable. Bristles are usually from hogs, bristle brushes having a characteristic taper, or curve. Brushes for acrylic and polymer paints generally have nylon bristles compatible with those paints.
Latest Product Reviews
I wish someone had written a review for me. So I am paying it forward! I purchased every single eraser on the market and I did extensive testing!!! I have to say, I found a review too late on You Tube by Owings Art called Eraser review. I highly recommend you watch the video! Don't just take my word for it! I could have saved myself all the hassle, time and money! The Faber-Castell DUST FREE white eraser is hands down the VERY, VERY BEST eraser I have ever used! I love that it does not produce crumbles that need to be brushed away with a drafter's brush. Instead you get neat rolls. This is the best eraser for me because I draw in graphite, colored pencil and compressed charcoal. The latter two are almost impossible to erase completely with any eraser on the market. And the Faber-Castell DUST-Free eraser will not erase them completely, but it does the best job of any eraser out there. Period! I have done my own independent tests on erasers in my sketchbook! I have not found anything that erases graphite, colored pencil or compressed charcoal better. I prefer the DUST FREE on colored pencil because it is much faster than the kneaded eraser, and gives me similar results. In addition, the Faber-Castell DUST FREE erased Prismacolor's col-erase pencils completely! It does the best on Prismacolor's Premier colored pencils too. And it does the best on compressed charcoal. Note, no eraser will get completely eraser colored pencils or compressed charcoal period!!! But this eraser does completely erase the Prismacolor col-erase pencils. (FYI I removed the pink eraser that is on the bottom of the Prismacolor col-erase pencil because it SUCKS!) If you are looking for an eraser for all four mediums graphite, Prismacolor col-erase, Prismacolor Premier colored pencil and compressed charcoal the Faber-Castell DUST FREE eraser beats the pants off the completion!!!!!!!!!!!!!!!! I tested Staedler's electric eraser, FACTIS, Pink Pearl, Prismacolor Magic Rub, Prismacolor Art Gum, General's art gum, Prismacolor Kneeded, Alvin Velvet Softie, Staedtler Mars, Pentel Hi-Polymer Clic, papermate Tuff stuff! Note: I now exclusively use only three erasers. The Faber-Castell Dust-free white, Pentel click and Papermate Tuff stuff eraser. I use the later two for fine detailed erasing with my graphite drawings, but they can not erase colored pencil or compressed charcoal as well as my Faber-Castell dust-free!
- Sun Beam in Dallas, TX
35 years painting signs, lettering vehicles, boats, windows and more. I have always used 1 shot lettering enamel and would never use anything else. High gloss, durable and it was in my opinion the best. I preferred the older 1 shot when it had lead in it, but it's still the best lettering enamel by far.
- Hawk Services in Manitowoc, WI
These pencils are awesome! I ordered these with a few other small sets for a comparison, as I'm a beginner at pencils. I ordered a prismacolor 12 set, a crayola 24 set and this set. This set has the brightest colors, very easy to 'lay down color', the color doesn't come off on your hand (Hey, I thought it would.. never know!) I would definitely recommend these.
- Melanie in Pittston, PA
Free Download for Kids

Download FREE
coloring book
pages to color at
home or school.
View Pages »