I am an art teacher and I always know when I order supplies from MisterArt.com that I can tell my students when they will be there and not worry about it. Plus the VIP usually pays for itself in the first order. I tell all of my students about MisterArt.com.
Jennifer
Los Angeles, CA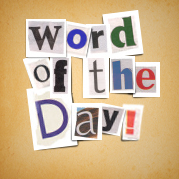 four dimensional
The fourth dimension is time. So a thing which is four-dimensional has height, width, depth, and moves, or otherwise changes over a period of time. Film and videos exist in the first, second and fourth dimensions. Comic strips, although experienced in the fourth dimension, as we experience everything over a period of time, do not themselves move.
Latest Product Reviews
Love the copper and will be buying the others!I have been wanting copper post cap solar lights and they are just too pricey, I found a 2 pack of inexpensive solar lights, they were brown and we all know what happens to that plastic after baking in the Sun, then it occurred to me that I had the copper and I figured I'd try it on the lights, it covered beautifully in 2 coats. I wasn't sure if I had to seal them until now, but I used Krylon Maxx Clear Satin Spray Paint on them,and to my surprise, the spray instantly turned the copper a beautiful pinkish patina that happens naturally on copper. I will be doing this on my new deck lights before they are mounted, it is really beautiful!
- Nancy J. in Pittsburgh, PA
This is the best product for cleaning your technical pens. I also use it for cleaning my Waterman Fountain pens, and it works great!
- Professor in Somerset, NJ
After reading that this product wouldn't work on cheap magnetic brass hinges, I tried buying new ones in bronze. After a couple of failures with buying the correct size/type of hinge, I decided to try the rub n buff.For those who asked about using this over cheap hinges that are actually brass color over steel or aluminum (do magnet test), rub n buff does work. I just did it. Soak hinges in mineral spirits or thinner. Spray clean hinges with zinseer123, I used white which I had on hand. Let dry. (I sprayed both sides and let dry over night). Once dry, I applied rub n buff with a rag. Because I used white zinseer123 primer I had to used a toothbrush to apply the rub n buff in the crevices that showed still showed white. I used ebony and autumn gold to create bronze. They look amazing.
- Zita in Boston, MA
Free Download for Kids

Download FREE
coloring book
pages to color at
home or school.
View Pages »