Just an e-mail to let you know I received my package faster than expected. I'm extremely happy with MisterArt.com's customer service. I will shop at your web site again.
Qetesha
Chicago, IL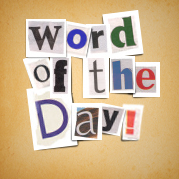 grind
To crush, pulverize, or reduce to powder by friction, especially by rubbing between two hard surfaces. Or, to shape or refine with friction. [For grinding to occur, bumping is required.]
Latest Product Reviews
Love the copper and will be buying the others!I have been wanting copper post cap solar lights and they are just too pricey, I found a 2 pack of inexpensive solar lights, they were brown and we all know what happens to that plastic after baking in the Sun, then it occurred to me that I had the copper and I figured I'd try it on the lights, it covered beautifully in 2 coats. I wasn't sure if I had to seal them until now, but I used Krylon Maxx Clear Satin Spray Paint on them,and to my surprise, the spray instantly turned the copper a beautiful pinkish patina that happens naturally on copper. I will be doing this on my new deck lights before they are mounted, it is really beautiful!
- Nancy J. in Pittsburgh, PA
After reading that this product wouldn't work on cheap magnetic brass hinges, I tried buying new ones in bronze. After a couple of failures with buying the correct size/type of hinge, I decided to try the rub n buff.For those who asked about using this over cheap hinges that are actually brass color over steel or aluminum (do magnet test), rub n buff does work. I just did it. Soak hinges in mineral spirits or thinner. Spray clean hinges with zinseer123, I used white which I had on hand. Let dry. (I sprayed both sides and let dry over night). Once dry, I applied rub n buff with a rag. Because I used white zinseer123 primer I had to used a toothbrush to apply the rub n buff in the crevices that showed still showed white. I used ebony and autumn gold to create bronze. They look amazing.
- Zita in Boston, MA
My clay was very useful, and I put it to work a lot; however, after a month, you could tell it was drying out. It's as hard as a rock now. I reccomend getting a smaller container to use in a small period of time!
- Larke R. in Lebanon, KS
Free Download for Kids

Download FREE
coloring book
pages to color at
home or school.
View Pages »