Misterart.com has the best products and the best customer service. Thank you so much, I will continue to buy from you!!!
Sonik
Metairie , LA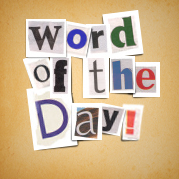 ground
A surface to which paint is applied or the material used to create that surface. A painting's ground is usually specially prepared on its support. Traditionally, for oil paint on canvas use a ground of oil and white pigment and on wood surfaces either an oil ground or gesso. Within a picture, ground may refer to a surrounding or background area. Also, in etching, it's an acid-resistant compound through which a design is drawn.
Example: Sam Francis often painted on ungrounded canvas.
Latest Product Reviews
Great idea, poor execution. Once a photo has been burnished on to the adhesive, per manufacturer's instructions, lifting the photo off to transfer to mounting board yields often long, gooey, sticky web-like strands of adhesive that have a tendency to wrap around to, and stick to, front of photo. It leaves what is essentially an irreparable mess, even when using utmost care. Also, unless burnishing print to adhesive is done with rather extraordinary force, I've found it difficult to get the adhesive to stick to more than about 90% of the print's back.
- M. Shlafer in Ann Arbor, MI
I purchased this lamp to replace the same lamp I've had for 20 plus years. I love it! I can use the same heavy base and extra lens. The 7" lens is the best! I hope I get another 20+ years out of this one. Thank you
- Karen in West Covina, CA
I love these pallets. I have one for my warm yellows, 1 for cool yellows and you can write on the 2 big wells with the colors that are above ;if you use a woodless graphite pencil, it won't rub off easily. This way I know the exact color and color bias for my red, blues, yellows, violets, greens, and oranges. I find I only need one for my white, black/grey tints and earth tone water colors. For stains, I clean off with olive oil then follow with soap and water so oil doesn't get into my watercolor pigments.
- Delores in Seattle, WA
Free Download for Kids

Download FREE
coloring book
pages to color at
home or school.
View Pages »