Only place I buy my glass paint! Love the site and selection!
Cindy
Green Cove Springs, FL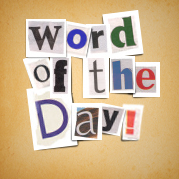 cardboard
A stiff paper which may be of any of many thicknesses, typically made of pressed paper pulp or pasted sheets of paper. Sometimes cards are made from plastics. Cardboard has many uses. For example, it is employed as a material in making two- and three-dimensional work, and as a surface on which to mount other work. Card may also refer to a greeting card, post card, business card, playing card, trading card, credit card, etc. In the fiber arts, to card is to comb out fibers with a wire brush (also called a card).
Latest Product Reviews
I love these! I've been using them by the dozen as journals. I write in black fountain pen, and there's no bleed-through of the ink from one side of the page to the other, and the paper has no trouble with any of the adhesives I've used (tape, Zots, glue) to attach photos and such. Covers are a great weight, and the wire binding seems like it's made for the Ages. I can't draw a stick figure, so I haven't actually used the books for their intended purpose (i.e. sketching), but the paper has a great feel, and, if it'll stand up to liquid ink on both sides, it should work like a dream with other media. I actually joined Mr. Art as a VIP because I was buying so many of these. There aren't too many products anywhere of which I'm this fond.
- Mark G. in Pasadena, CA
Great idea, poor execution. Once a photo has been burnished on to the adhesive, per manufacturer's instructions, lifting the photo off to transfer to mounting board yields often long, gooey, sticky web-like strands of adhesive that have a tendency to wrap around to, and stick to, front of photo. It leaves what is essentially an irreparable mess, even when using utmost care. Also, unless burnishing print to adhesive is done with rather extraordinary force, I've found it difficult to get the adhesive to stick to more than about 90% of the print's back.
- M. Shlafer in Ann Arbor, MI
Watercolor? ?? Forget it!!! Alcohol ink is where its at with Yupo!!! I'm addicted to Yupo and to Alchohol Inks.
- That Artsy Chic in Nashville Tn
Free Download for Kids

Download FREE
coloring book
pages to color at
home or school.
View Pages »