I am very pleased with the items that I have purchased through MisterArt -- especially since I can't find some of them elsewhere. Also, I received a quick credit for an item that was out of stock. Love the integrity of the company and their service.
Lilly
Bloomington, IL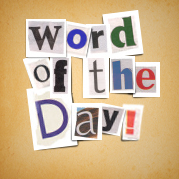 drawing
Depiction of shapes and forms on a surface chiefly by means of lines. Color and shading may be included. A major fine art technique in itself, drawing is the basis of all pictorial representation, and an early step in most art activities. Though an integral part of most painting, drawing is generally differentiated from painting by the dominance of line over mass. The artist's choices of drawing media-- tools and surface-- tend to determine whether a drawing will be more or less linear or painterly in quality. There are many sorts of drawing techniques, varying according to the effect the artist wants, and depending on whether the drawing is an end in itself-- an independent and finished work of art-- or a preliminary to some other medium or form-- although distinct from the final product, such drawings also have intrinsic artistic value. Preliminary drawings include various exercises (e.g., contour drawing, gesture drawing, figure drawing, drawing from the flat), as well as sketches and studies, cartoons and underdrawings. Drawing has been highly appreciated since the Renaissance, greatly because it implies spontaneity-- an embodiment of the artist's ideas. This spontaneous idea has always been used to particular advantage in caricature. The invention of printmaking techniques in the 15th century made possible the duplication and dissemination of drawings, further establishing drawing as a definitive art form. Also see pencil, brush, pen, ink, chalk, charcoal, crayon, pastel, watercolor, wash, hatching, sinopia, abbozzo, computer graphics, and mechanical drawing.
Latest Product Reviews
I apply these paints in small plastic bottles and add a metal tip to outline and apply. The only thing I dislike is you never know which color will change to a different color after baking. Mostly I use the Pebeo 150. I find they do not change color after baking. Another problem is they do not have it in white,first time I used what looked like white, it turned ivory and even looked more yellow than ivory. I just wish there were more art suppliers who carry it. Most of the time I order it.
- Shirley Dentler in Houston
I have never had a pencil last this long... It has been 10 months and still haven't used the other two. I am a full time student and constantly lose/break pencils. The grip, weight and smoothness is outstanding. Whenever I forget this pencil at home, I want to kick myself. Best purchase in a very long time.
- Ajay in Canada
An excellent value for the price. It did not come with assembly instructions, which was a little frustrating ,so only 4 stars.
- joel in florida
Free Download for Kids

Download FREE
coloring book
pages to color at
home or school.
View Pages »