Misterart.com has the best products and the best customer service. Thank you so much, I will continue to buy from you!!!
Sonik
Metairie , LA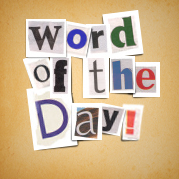 tamping
Consolidating a fibrous or granular material such as resin-soaked glass fiber, concrete or damp sand by pressing or packing it into shape in a mold.
Latest Product Reviews
I love these! I've been using them by the dozen as journals. I write in black fountain pen, and there's no bleed-through of the ink from one side of the page to the other, and the paper has no trouble with any of the adhesives I've used (tape, Zots, glue) to attach photos and such. Covers are a great weight, and the wire binding seems like it's made for the Ages. I can't draw a stick figure, so I haven't actually used the books for their intended purpose (i.e. sketching), but the paper has a great feel, and, if it'll stand up to liquid ink on both sides, it should work like a dream with other media. I actually joined Mr. Art as a VIP because I was buying so many of these. There aren't too many products anywhere of which I'm this fond.
- Mark G. in Pasadena, CA
I love these pallets. I have one for my warm yellows, 1 for cool yellows and you can write on the 2 big wells with the colors that are above ;if you use a woodless graphite pencil, it won't rub off easily. This way I know the exact color and color bias for my red, blues, yellows, violets, greens, and oranges. I find I only need one for my white, black/grey tints and earth tone water colors. For stains, I clean off with olive oil then follow with soap and water so oil doesn't get into my watercolor pigments.
- Delores in Seattle, WA
Thecolors are great and very easy to work with.This is the only glitter product I will buy. Thanks, Lynne
- lynne b. in phoenix, az
Free Download for Kids

Download FREE
coloring book
pages to color at
home or school.
View Pages »