I plan to only buy some watercolours but end up buying over $200.00 of great stuff.
Sui
Middletown, NJ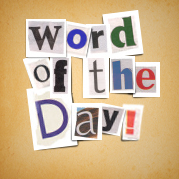 four dimensional
The fourth dimension is time. So a thing which is four-dimensional has height, width, depth, and moves, or otherwise changes over a period of time. Film and videos exist in the first, second and fourth dimensions. Comic strips, although experienced in the fourth dimension, as we experience everything over a period of time, do not themselves move.
ukiyo-e
Japanese for 'pictures of the floating world'. Ukiyo-e were popular in the seventeenth to nineteenth-centuries, and depicted kabuki actors, landscapes, and folk tales.
Example: Kitagawa Utamaro's Five Kinds of Ink from the Northern Provinces, early 1790's

ultramarine
Blue pigment originally made from ground lapis lazuli. French ultramarine is an artificial substitute.

undercut
Carving to create an overhang; a recess or awkward angle in the surface or form of a three-dimensional object which would prevent easy removal of a cast from a mold. Molds should be designed to eliminate this problem. Ways to cast objects with overhangs include using piece molds and waste molds.

underdrawing
Drawing preliminary to other work, and incorporated into it, thus deprived of independent artistic value. An example is the underdrawing in fresco and panel painting, such as sinopia and abbozzo.

underpainting
The layer or layers of color on a painting surface applied before the overpainting, or final coat. There are many types of underpainting. One type is an all-over tinting of a white ground. Another is a blocked out image in diluted oil colors that serves as a guide for the painter while developing the composition and color effects.
See Also: abbozzo, sinopia (or sinopie), grisaille

Latest Product Reviews
I used Porcelaine 150 about 14 years ago on some glasses; they have been washed over and over in the dishwasher, and the color is still bright and beautiful. I did bake them in the oven as the directions specified. This is a great product!
- Linda in Dripping Springs, Tx
So far I really like this, much better than Das clay. It has no unpleasant odor and is very smooth, takes detail well. Has a distinct leather hard phase where you can work that way, really neat. Hasn't been long enough to really test finished strength though as that takes two weeks (it's dry though in a day or two).
- Ingrid Gilbert in Pacoima CA
I love, love, this product. I have used Gallery Glass Crystal Clear and just love how it looks. Can't wait to start a new project. Amazing product. I can't wait to try some colors now.
- Betty Rich in venice,fl.
Free Download for Kids

Download FREE
coloring book
pages to color at
home or school.
View Pages »