The prices are very reasonable and even better with a (VIP) membership. I can get kits etc. for all of the family members and friends for gifts also. Thank you.
Kelly
Piqua, OH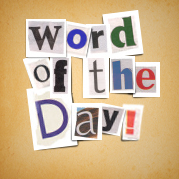 craft
Technical skill, manual dexterity, considered apart from the fine arts, or from the cerebral, expressive, or aesthetic aspects of them. Also, any of the manual activities performed by artisans or craftspeople, as distinguished from the specific group of techniques that are practiced by artists in the making of fine art. Although there have been tensions resulting from differentiations between the art and the craft, especially since the onslaught of mechanization in the industrial era, support for the notion of craft has been undercut. However, there have been certain revivals and other movements which have served to counterbalance this trend.
ukiyo-e
Japanese for 'pictures of the floating world'. Ukiyo-e were popular in the seventeenth to nineteenth-centuries, and depicted kabuki actors, landscapes, and folk tales.
Example: Kitagawa Utamaro's Five Kinds of Ink from the Northern Provinces, early 1790's

ultramarine
Blue pigment originally made from ground lapis lazuli. French ultramarine is an artificial substitute.

undercut
Carving to create an overhang; a recess or awkward angle in the surface or form of a three-dimensional object which would prevent easy removal of a cast from a mold. Molds should be designed to eliminate this problem. Ways to cast objects with overhangs include using piece molds and waste molds.

underdrawing
Drawing preliminary to other work, and incorporated into it, thus deprived of independent artistic value. An example is the underdrawing in fresco and panel painting, such as sinopia and abbozzo.

underpainting
The layer or layers of color on a painting surface applied before the overpainting, or final coat. There are many types of underpainting. One type is an all-over tinting of a white ground. Another is a blocked out image in diluted oil colors that serves as a guide for the painter while developing the composition and color effects.
See Also: abbozzo, sinopia (or sinopie), grisaille

Latest Product Reviews
I wanted something different to make flowers out of, and these turned out to be wonderful. They hold creases well, and a dab of white craft glue held perfectly. The results were striking, and they cut cleanly in both the punch and with scissors.
- Pierrot Lunaire in Pontiac, MI
Wonder loom!
- Michelle in Pontianak, Purnama Sempurna H1
I have been using Duncan for yrs, and wouldn't consider anything else...now buying for my Grandkids after using my own kids and myself as a kid...3 generations speaks for itself, surefly.
- winnie sharpe in northern ireland
Free Download for Kids

Download FREE
coloring book
pages to color at
home or school.
View Pages »