Thank you very much for your speedy service. I am very pleased. Thank you again.
Joy
Somerdale, NY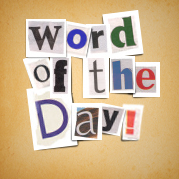 cyanotype
A very direct photographic process resulting in monochromatic images in tints and tones of blue. It first appeared in 1842.
ukiyo-e
Japanese for 'pictures of the floating world'. Ukiyo-e were popular in the seventeenth to nineteenth-centuries, and depicted kabuki actors, landscapes, and folk tales.
Example: Kitagawa Utamaro's Five Kinds of Ink from the Northern Provinces, early 1790's

ultramarine
Blue pigment originally made from ground lapis lazuli. French ultramarine is an artificial substitute.

undercut
Carving to create an overhang; a recess or awkward angle in the surface or form of a three-dimensional object which would prevent easy removal of a cast from a mold. Molds should be designed to eliminate this problem. Ways to cast objects with overhangs include using piece molds and waste molds.

underdrawing
Drawing preliminary to other work, and incorporated into it, thus deprived of independent artistic value. An example is the underdrawing in fresco and panel painting, such as sinopia and abbozzo.

underpainting
The layer or layers of color on a painting surface applied before the overpainting, or final coat. There are many types of underpainting. One type is an all-over tinting of a white ground. Another is a blocked out image in diluted oil colors that serves as a guide for the painter while developing the composition and color effects.
See Also: abbozzo, sinopia (or sinopie), grisaille

Latest Product Reviews
I wanted something different to make flowers out of, and these turned out to be wonderful. They hold creases well, and a dab of white craft glue held perfectly. The results were striking, and they cut cleanly in both the punch and with scissors.
- Pierrot Lunaire in Pontiac, MI
I love your soy paints for my crafts. Sadly this product is no longer available at Joanne's or any other craft stores I visit. This paint is true in color, dries quickly, and if you need to cover up a mistake or start over, this paint covers up better than any other brand I have used. Especially your white onion and mushroom are a life saver for all projects. I do not understand why this product is not more popular. I brag about it all the time, especially to the craft stores. If you are a true crafter your paint, is important. Your soy paints are pure quality for all my project, and I am sad to not see them on the shelves anymore! Big Mistake; if only they had tried just one bottle of this wonderful product. That was how I learned how good they were by giving them a try.
- Carol Mayer in Phoenix, AZ
I really like the frame. It's sturdy and well made. In the one I've opened, there's a little imperfection in the glass that's not noticeable if it's set at the bottom (horizontal) side of the frame. It showed a plot more at the top.The mat is off white. I was expecting white. I can still use it, though. For the price, it can't be beat.
- Sally in Florida
Free Download for Kids

Download FREE
coloring book
pages to color at
home or school.
View Pages »