I just wanted to let you know that I am thoroughly impressed with the swift arrival of the items I have ordered from you. You have, by far, the best delivery time of anyplace I have ordered from! Thank you for taking such good care of your customer!
Nedra
Eagle, ID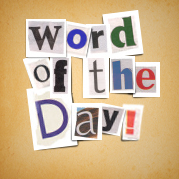 cellocut
In graphic arts, a plastic plate-- typically acetate, Lucite, or Plexiglas. Or, a plastic varnish used to add thickness to or texture a design.
ukiyo-e
Japanese for 'pictures of the floating world'. Ukiyo-e were popular in the seventeenth to nineteenth-centuries, and depicted kabuki actors, landscapes, and folk tales.
Example: Kitagawa Utamaro's Five Kinds of Ink from the Northern Provinces, early 1790's

ultramarine
Blue pigment originally made from ground lapis lazuli. French ultramarine is an artificial substitute.

undercut
Carving to create an overhang; a recess or awkward angle in the surface or form of a three-dimensional object which would prevent easy removal of a cast from a mold. Molds should be designed to eliminate this problem. Ways to cast objects with overhangs include using piece molds and waste molds.

underdrawing
Drawing preliminary to other work, and incorporated into it, thus deprived of independent artistic value. An example is the underdrawing in fresco and panel painting, such as sinopia and abbozzo.

underpainting
The layer or layers of color on a painting surface applied before the overpainting, or final coat. There are many types of underpainting. One type is an all-over tinting of a white ground. Another is a blocked out image in diluted oil colors that serves as a guide for the painter while developing the composition and color effects.
See Also: abbozzo, sinopia (or sinopie), grisaille

Latest Product Reviews
These pencils are GREAT for sketching. The fit in the hand is far superior over round pencils and they don't go rolling off when you set them down. Unlike other thick pencils I've used, the graphite in these is very smooth - none of these nasty chunks that scratch up the paper or glue seams that fail, busting the lead apart and wasting half your pencil. By far,this is my sketching pencil of choice. Oh, and to sharpen, the wife gave me a makeup sharpener - its plenty wide enough, cheap and easy to get.
- Troy in Cajun Louisiana
35 years painting signs, lettering vehicles, boats, windows and more. I have always used 1 shot lettering enamel and would never use anything else. High gloss, durable and it was in my opinion the best. I preferred the older 1 shot when it had lead in it, but it's still the best lettering enamel by far.
- Hawk Services in Manitowoc, WI
I've used Pebeo's Vitrea 160 paints for years. I love this stuff. When buying these paints, remember to get the thinner too. I use a stiff stencil brush with a dabbling motion to get even coverage. If bubbles appear, the paint is too thick or you've added too much water, but don't fret just let it dry a little and brush over it again. Have fun!!!
- Dougster in Tucson Arizona
Free Download for Kids

Download FREE
coloring book
pages to color at
home or school.
View Pages »