I really appreciate your prompt service. I needed the tape for a Valentine's gift for my husband and it came in plenty of time. I look forward to always using your service. You're the best!
Cheryl
Elmsford, NY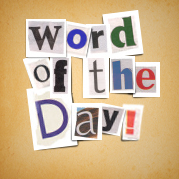 luminous paint
A paint which actually glows in the dark. It contains a phosphor, which is usually a form of zinc or calcium sulfide. It stores light when exposed to it for a length of time, emitting it as a greenish or bluish glow for a relatively short length of time when the light source is removed. Versions of luminous paints with radioactive ingredients are used in situations in which the duration of glow must be prolonged, as on watch faces, but these paints are considerably more hazardous, and less commonly available.
Latest Product Reviews
These pencils are awesome! I ordered these with a few other small sets for a comparison, as I'm a beginner at pencils. I ordered a prismacolor 12 set, a crayola 24 set and this set. This set has the brightest colors, very easy to 'lay down color', the color doesn't come off on your hand (Hey, I thought it would.. never know!) I would definitely recommend these.
- Melanie in Pittston, PA
As a professinal artist, I have the highest opinion of Liquitex acrylic colors. I have been painting with them for more than forty years, on both canvas and illustration board, and they are always a pleasure to work with. After so many years, even my earliest paintings still look as though they were painted yesterday. I especially love the versatility of Liquitex colors. They have a consistent, buttery quality that makes them perfect for a range of techniques, from impasto "oil painting" to watercolor washes. I periodically place large orders to Mister Art and highly recommend them for their value and service. They are a great source for many hard to find supplies, and, in all the years that I have ordered from them, they never disappoint. Also, the VIP Savings Club is a great value. I save a lot on discounted VIP prices. Thank you, Mister Art!
- John Sloane in Cherry Valley, Illinois
I love these pencils, They are perfect for drawing and crosswords. I won't use anything else, and everyone keeps taking my pencils.
- Kathy K. in New Cumberland, PA
Free Download for Kids

Download FREE
coloring book
pages to color at
home or school.
View Pages »