I appreciate your ordering process. It is important for us to know when our order is shipped and when it will arrive. Most companies don't communicate at all once the order it placed. Your communication is clear, timely and informative. I love the fact that you email when the order is shipped and communicate the tracking number.
Carly
Tacoma, WA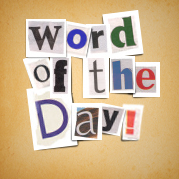 chaplet
In lost-wax casting, a core pin or refractory spacing block connecting the core placed within a wax model to its surrounding mold. There are often many employed for each work, and may vary in size from thin wire to thick bars of metal, depending on the scale of the model. When the wax is melted from the mold, the chaplets keep the core from shifting. When molten metal is poured in, they are incorporated into it, and when the investment is broken off, they protrude from the surface of the metal. When they are made of the same alloy as the cast, they are difficult to find once they have been filed down. If they fall out when the core is removed, they leave holes which must be filled.
Latest Product Reviews
I love these pallets. I have one for my warm yellows, 1 for cool yellows and you can write on the 2 big wells with the colors that are above ;if you use a woodless graphite pencil, it won't rub off easily. This way I know the exact color and color bias for my red, blues, yellows, violets, greens, and oranges. I find I only need one for my white, black/grey tints and earth tone water colors. For stains, I clean off with olive oil then follow with soap and water so oil doesn't get into my watercolor pigments.
- Delores in Seattle, WA
In addition to my first review about krylon fusion clear u v protection ; the directions say that if you use a krylon base that the clear will go on white and after 24 hours it will turn clear . Well 4 days later my plastic gun stock is still a pretty pearl white ; not the neat camo paint job I intended . I gave it a far sight more than 24 hours ; I guess it's back to the drawing board !!!!!
- George B. in Lucedale Ms.
I just started using this sketchbook recently, and my first medium was Ink-Tense pencils. The paper worked beautifully, receives the paint, ink, etc, very well. It buckles a little bit when wet, but then flattens out. And so far it lives up to its claim. You CAN use multimedia on both side of the page and it doesn't bleed through. It's a good paper, check it out.
- kevin in wisconsin
Free Download for Kids

Download FREE
coloring book
pages to color at
home or school.
View Pages »