Had to order a bunch of supplies for college classes. Your website was great and so were the prices! Thanks for having everything we needed!
Gabrielle
zanesville, OH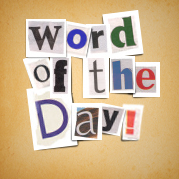 drawing
Depiction of shapes and forms on a surface chiefly by means of lines. Color and shading may be included. A major fine art technique in itself, drawing is the basis of all pictorial representation, and an early step in most art activities. Though an integral part of most painting, drawing is generally differentiated from painting by the dominance of line over mass. The artist's choices of drawing media-- tools and surface-- tend to determine whether a drawing will be more or less linear or painterly in quality. There are many sorts of drawing techniques, varying according to the effect the artist wants, and depending on whether the drawing is an end in itself-- an independent and finished work of art-- or a preliminary to some other medium or form-- although distinct from the final product, such drawings also have intrinsic artistic value. Preliminary drawings include various exercises (e.g., contour drawing, gesture drawing, figure drawing, drawing from the flat), as well as sketches and studies, cartoons and underdrawings. Drawing has been highly appreciated since the Renaissance, greatly because it implies spontaneity-- an embodiment of the artist's ideas. This spontaneous idea has always been used to particular advantage in caricature. The invention of printmaking techniques in the 15th century made possible the duplication and dissemination of drawings, further establishing drawing as a definitive art form. Also see pencil, brush, pen, ink, chalk, charcoal, crayon, pastel, watercolor, wash, hatching, sinopia, abbozzo, computer graphics, and mechanical drawing.
Latest Product Reviews
I like the White Galaxy Marker very much for writing on dark paper, and I have used it to cover another color when I needed to disguise a mistake or simply change effect. For example, I bought an ornament with name SCARLETT spelled on it and by covering the last 't', I was able to give this to someone with a cat named SCARLET. If color to be covered is a paint or other pen color, that can make the other color "stain" the white marker tip. This can be avoided if one is sure first color is dry before trying to cover it with white.
- Virginia in Richmond VA
I have been using Fluid paper for a few years now and find that it's a great value for the price. The quality is suitable for beginner to intermediate level painters. Very easy to work with, accepts watercolor paints, pencils, aqua crayons and markers well.
- Vickie Hutchinson in Western Mass.
These are some of the best watercolors out there. The range of colors make choices almost endless, and the quality is fantastic. Creamy and wets easily, mixes and blends well, vibrant and nonfading. Love Daniel Smith!
- Scratchmade Journal in Southeastern US
Free Download for Kids

Download FREE
coloring book
pages to color at
home or school.
View Pages »