Always dependable, quality service, easy to follow website and good products. THANK YOU!
Eileen
Liberty, MO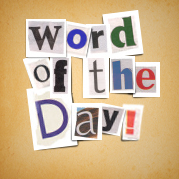 paraffin (or paraffin wax)
White or colorless flammable oil or wax obtained in the distilling of petroleum. Paraffin is often used as a material for modeling and in such wax-resist techniques as batik, either as a substitute for bee's wax, or as a supplement to it.
Latest Product Reviews
This is by far my favorite purchase from MisterArt.com And I purchase so many different things from them all the time. I'd say, at the very least, once a month! This transfer paper is great on material, wood, glass, plastic, you name it and you can use this.
- Amy in New York, NY
Great idea, poor execution. Once a photo has been burnished on to the adhesive, per manufacturer's instructions, lifting the photo off to transfer to mounting board yields often long, gooey, sticky web-like strands of adhesive that have a tendency to wrap around to, and stick to, front of photo. It leaves what is essentially an irreparable mess, even when using utmost care. Also, unless burnishing print to adhesive is done with rather extraordinary force, I've found it difficult to get the adhesive to stick to more than about 90% of the print's back.
- M. Shlafer in Ann Arbor, MI
35 years painting signs, lettering vehicles, boats, windows and more. I have always used 1 shot lettering enamel and would never use anything else. High gloss, durable and it was in my opinion the best. I preferred the older 1 shot when it had lead in it, but it's still the best lettering enamel by far.
- Hawk Services in Manitowoc, WI
Free Download for Kids

Download FREE
coloring book
pages to color at
home or school.
View Pages »