I just wanted to say a big thank you for your incredible service. We ordered products from you on Tuesday, Dec. 28 and received them on Thurs, Dec. 30, using the next level up from economy-type shipping. That kind of service is what makes and keeps customers.
Karen
Grove, OK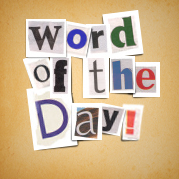 drawing
Depiction of shapes and forms on a surface chiefly by means of lines. Color and shading may be included. A major fine art technique in itself, drawing is the basis of all pictorial representation, and an early step in most art activities. Though an integral part of most painting, drawing is generally differentiated from painting by the dominance of line over mass. The artist's choices of drawing media-- tools and surface-- tend to determine whether a drawing will be more or less linear or painterly in quality. There are many sorts of drawing techniques, varying according to the effect the artist wants, and depending on whether the drawing is an end in itself-- an independent and finished work of art-- or a preliminary to some other medium or form-- although distinct from the final product, such drawings also have intrinsic artistic value. Preliminary drawings include various exercises (e.g., contour drawing, gesture drawing, figure drawing, drawing from the flat), as well as sketches and studies, cartoons and underdrawings. Drawing has been highly appreciated since the Renaissance, greatly because it implies spontaneity-- an embodiment of the artist's ideas. This spontaneous idea has always been used to particular advantage in caricature. The invention of printmaking techniques in the 15th century made possible the duplication and dissemination of drawings, further establishing drawing as a definitive art form. Also see pencil, brush, pen, ink, chalk, charcoal, crayon, pastel, watercolor, wash, hatching, sinopia, abbozzo, computer graphics, and mechanical drawing.
Latest Product Reviews
I really like the frame. It's sturdy and well made. In the one I've opened, there's a little imperfection in the glass that's not noticeable if it's set at the bottom (horizontal) side of the frame. It showed a plot more at the top.The mat is off white. I was expecting white. I can still use it, though. For the price, it can't be beat.
- Sally in Florida
This lead holder is visually very similar to the MUCH more expensive Rotring 600 2mm lead holder. It is all- metal, and is very nice to work with. The internal lead tube appears to be brass. The finish, however, is delicate. Very easy to scratch. But since this is a professional tool and not jewelry, that doesn't really matter. Especially at this price. I bought a bunch!
- Fred L. in Seattle
Using this product, I create model houses of my own design. I have ordered from Misterart.com before and liked the product.
- GEORGE YOUNG in Seminole, Fl
Free Download for Kids

Download FREE
coloring book
pages to color at
home or school.
View Pages »