I am a new customer to MisterArt.com and would like to take a moment to say thank you for my wonderful shopping experience. I was so surprised to finally find a place to get my art supplies at reasonable prices online! I have placed two orders thus far, and both have arrived quickly, safely, well-packaged, and the products themselves were fantastic.
Jan Ellen
Acworth, GA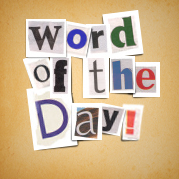 papermaking
The basic papermaking process takes advantage of the ability of plant cell fibers (cellulose) to adhere to each other when a watery pulp made from the fibers is spread on a screen called a deckle, and dried. Today, paper is made principally from wood pulp combined with pulps from waste paper or, for fine grades of paper, with fibers from cotton rags. For newsprint, tissues, and other inexpensive papers, the pulp is prepared mechanically, by grinding the wood, sometimes boiling it with various chemicals. The pulp is poured onto a deckle, where the water drains away and the fibers begin to mat. The paper layer then passes through a series of rollers that dry, press, and smooth it, and add various finishes.
Latest Product Reviews
I love your soy paints for my crafts. Sadly this product is no longer available at Joanne's or any other craft stores I visit. This paint is true in color, dries quickly, and if you need to cover up a mistake or start over, this paint covers up better than any other brand I have used. Especially your white onion and mushroom are a life saver for all projects. I do not understand why this product is not more popular. I brag about it all the time, especially to the craft stores. If you are a true crafter your paint, is important. Your soy paints are pure quality for all my project, and I am sad to not see them on the shelves anymore! Big Mistake; if only they had tried just one bottle of this wonderful product. That was how I learned how good they were by giving them a try.
- Carol Mayer in Phoenix, AZ
I really like the frame. It's sturdy and well made. In the one I've opened, there's a little imperfection in the glass that's not noticeable if it's set at the bottom (horizontal) side of the frame. It showed a plot more at the top.The mat is off white. I was expecting white. I can still use it, though. For the price, it can't be beat.
- Sally in Florida
I've been using Koh-I-Noor Rapidograph Technical Pens since 1969. My aunt bought me my first set when I was 12 and I have used them daily ever since. I love the fact that I can mix my ink colors to match my watercolor or my wardrobe and use "Pelikan Drawing Ink A" almost exclusively. Though the inks made by Koh-I-Noor and Winsor Newton are satisfactory. If you are a beginner, I would NOT recommend purchasing anything smaller than an 0 (0.35 mm). Even as a professional I find cleaning a 4x0 to be a challenge. I work most often with a 2x0, and find them to produce the smoothest flow, if kept clean.
- Colleen P in Homer, Alaska
Free Download for Kids

Download FREE
coloring book
pages to color at
home or school.
View Pages »