This is the first time I have purchased using your web site. I was desperate for a birthday present for my creative teenage daughter who was born on Christmas Eve. I was late with an idea (two holidays at once) and when I finally decided I assumed it would be to late to order. I was urged by my spouse to access the internet. You were there with all the supplies I would need and a promise to deliver. Not only was the service excellent, it arrived within the hour specified! Wow! Thank you.
Donna
Berlin, NH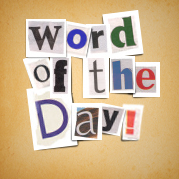 gouache
A heavy, opaque watercolor paint, sometimes called body color, producing a less wet-appearing and more strongly colored picture than ordinary watercolor. Also, any painting produced with gouache. (pr. gwahsh)
Latest Product Reviews
35 years painting signs, lettering vehicles, boats, windows and more. I have always used 1 shot lettering enamel and would never use anything else. High gloss, durable and it was in my opinion the best. I preferred the older 1 shot when it had lead in it, but it's still the best lettering enamel by far.
- Hawk Services in Manitowoc, WI
I work as a free-lance architect/Designer.I discovered KISS OFF some 30(OR MORE?)years ago.And as an artist I have thousands of opportunities to get very pertinent color or other stains.But KISS OFF was always there to help.Quickly and simply stains are gone,forever.For me,KISS OFF is the best.In all these years I never looked for another.Try it!
- Mirko J.Stojnic in Palic Lake,Serbia,Europe
I love these pallets. I have one for my warm yellows, 1 for cool yellows and you can write on the 2 big wells with the colors that are above ;if you use a woodless graphite pencil, it won't rub off easily. This way I know the exact color and color bias for my red, blues, yellows, violets, greens, and oranges. I find I only need one for my white, black/grey tints and earth tone water colors. For stains, I clean off with olive oil then follow with soap and water so oil doesn't get into my watercolor pigments.
- Delores in Seattle, WA
Free Download for Kids

Download FREE
coloring book
pages to color at
home or school.
View Pages »