I have used several of the online art stores and find yours the most responsive and best priced. The quick delivery of an order is appreciated. Keep up the good work and may your business prosper!
Martin
Arlington, WA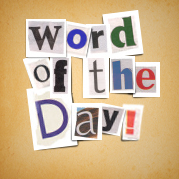 caliper (or calipers)
An instrument used to measure thickness or distance, consisting of two metal or wooden arms with curved, pointed ends, hinged together; or having a fixed and a movable arm on a graduated stock.(pr. cal'e-per)
Latest Product Reviews
I love these pallets. I have one for my warm yellows, 1 for cool yellows and you can write on the 2 big wells with the colors that are above ;if you use a woodless graphite pencil, it won't rub off easily. This way I know the exact color and color bias for my red, blues, yellows, violets, greens, and oranges. I find I only need one for my white, black/grey tints and earth tone water colors. For stains, I clean off with olive oil then follow with soap and water so oil doesn't get into my watercolor pigments.
- Delores in Seattle, WA
Great idea, poor execution. Once a photo has been burnished on to the adhesive, per manufacturer's instructions, lifting the photo off to transfer to mounting board yields often long, gooey, sticky web-like strands of adhesive that have a tendency to wrap around to, and stick to, front of photo. It leaves what is essentially an irreparable mess, even when using utmost care. Also, unless burnishing print to adhesive is done with rather extraordinary force, I've found it difficult to get the adhesive to stick to more than about 90% of the print's back.
- M. Shlafer in Ann Arbor, MI
I started using PREMO polymer clay before it was called PREMO; I use it in all of my projects. I have sold and shipped my work all over the USA ; as well as to France, Japan , and Hong Kong. My collectors know that if there is ever a problem, I will fix it; I've never had a problem. I have a very good friend who is a professional Chemist. He made plasticizer for me years ago, and I sometimes use it if the clay is too hard.
- James Peacock in New York/Asheville, North Carolina
Free Download for Kids

Download FREE
coloring book
pages to color at
home or school.
View Pages »