Although there was a slight mixup and my order was lost in the mail. The staff at Misterart.com was helpful and courteous and replaced my order with rush delivery. I always buy my art supplies from Misterart.com! The price is great and the service can't be beat.
peggy
Wilmington, NY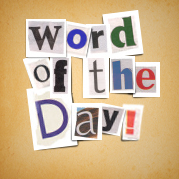 craft
Technical skill, manual dexterity, considered apart from the fine arts, or from the cerebral, expressive, or aesthetic aspects of them. Also, any of the manual activities performed by artisans or craftspeople, as distinguished from the specific group of techniques that are practiced by artists in the making of fine art. Although there have been tensions resulting from differentiations between the art and the craft, especially since the onslaught of mechanization in the industrial era, support for the notion of craft has been undercut. However, there have been certain revivals and other movements which have served to counterbalance this trend.
Latest Product Reviews
I've had trouble finding brushes of this quality for a number of years. To find them at these prices is a real joy! These are first- rate sign brushes....take it from one who began lettering in the 70s.
- James A in Glover VT
Mack Brushes are every bit as good as Langnickel, Rafael and Grummbacher brushes, and superior to Scharff as they tend not to shed as quickly. Of the two main series of quills, the 179L series and the 189L series are the best of the bunch; the 839 stripers and the 1992 flats are better than anything else currently on the market. As a professional sign letterer and third generation sign business owner, I recommend Mack Brushes. l
- D. Cusic in Jacksonville, Fl.
I love these! I've been using them by the dozen as journals. I write in black fountain pen, and there's no bleed-through of the ink from one side of the page to the other, and the paper has no trouble with any of the adhesives I've used (tape, Zots, glue) to attach photos and such. Covers are a great weight, and the wire binding seems like it's made for the Ages. I can't draw a stick figure, so I haven't actually used the books for their intended purpose (i.e. sketching), but the paper has a great feel, and, if it'll stand up to liquid ink on both sides, it should work like a dream with other media. I actually joined Mr. Art as a VIP because I was buying so many of these. There aren't too many products anywhere of which I'm this fond.
- Mark G. in Pasadena, CA
Free Download for Kids

Download FREE
coloring book
pages to color at
home or school.
View Pages »