I recently placed my first order with MisterArt.com and am absolutely astounded at the short amount of time it took to reach me. It was even delivered a day earlier than the shipping carrier's website said it would be! Everything was packed nicely, with masking tape around the tops of all liquids. WOW! I have ordered from one of your competitors in the past - and am here to tell you I will never utilize their services again. I am shocked at the differences between you and that other company - you are in a completely different category as there is NO competition! I wanted to thank you for doing such a terrific job. I am ecstatic with every item I ordered and cannot wait to order again from you. Your prices are fabulous, the product info is terrific, confirmation/update emails are informative without being overwhelming, your products are high quality and the shipping is beyond fast. Thank you for truly servicing your customers - from the fine artist to the craft hobbyist. You've earned a long-term customer!
Katherine
Centennial, CA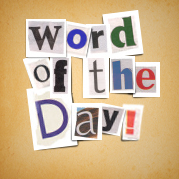 crosscut saw
A saw with fine teeth set and angled to cut transversely through the grain of a dense material, usually wood.
kaolin
a pure clay, sometimes called china clay, used in white clay bodies such as porcelain. It is used as a source of silicon

kelvin
A unit of absolute temperature often used in photography to measure the color temperature of a source of light. Abbreviated K, kelvins can be converted to degrees Celsius by subtracting 273. Certain tungsten lamps are designed to burn at specific absolute temperatures (usually 3200 or 3400 K), guaranteeing that compatible photographic films will render the color they illuminate quite accurately.

key
A small interlocking device in the seam of a mold, enabling the mold to be precisely reassembled. The term may also refer to the slight roughening of a surface which allows a painted finish to adhere effectively. Also, it's a name given to wedges for canvas stretchers. And in architecture, the keystone at the top of an arch.


kickwheel
A potter's wheel which is driven by kicking a revolving cement disk. The major alternative is a wheel driven by an electric motor.

kiln
An special oven or furnace that can reach very high temperatures and is used to bake, or fire clay. Kilns may be electric, gas, or wood-fired. (pr. kiln or kill)

kiln wash
A refractory mixture, usually kaolin or flint, which is mixed with water and painted on kiln shelves to prevent glaze from adhering.
See Also: dry foot

kilogram
A unit of weight measurement equal to 1000 grams. To convert kilograms into pounds (US), multiply them by 2.20462. Abbreviated kg.

kinetic
Expressing movement. In art, kinetic refers to sculpture that moves, such as a mobile or stabile. (pr. ki-ne'tick)

kinetic art
Artwork that includes movement, either mechanical or random. The Constructivists were the first to create kinetic art in the early 20th century, and Alexander Calder worked almost exclusively to make kinetic sculptures.
Example: Alexander Calder's Lobster Trap and Fish Tail, 1939

kitsch
Mass-produced or manufactured art that imitate or make fun of standard aesthetics.
Example: Jeff Koon's Puppy, 1992

kouros
Greek for "young man", kouros figures refer to archaic Greek statuary that are life-size, freestanding figures meant for tomb decoration.
Example: Kouros, from Attica, Greece, c. 600 B.C.

Latest Product Reviews
Sprayed a sanded antique table twice(sanding lightly with 0000 steel wool in between coats. Cannot find any more cans unless they contain primer. Tried a small amount for a final coat - the pain bubbled. I re sanded that section & am wondering what I can use since I can't get the original paint anywhere. p.s. I have used this paint on other pieces with perfect results.
- Jude in Longbow Lake, Ontario, Canada
This product is perfect for storing the Ranger Mini Misters! Saves money and hold 25 of the misters.
- J Skeeters in Fort Wayne, IN
I bought a set of these from HSN. I am always looking for scissors, especially since I am left handed and I have to turn scissors upside down in the first place for them to cut. They came and I used them. Then I bought another set and then another set. They are the best scissors on the market, bar none. They are comfortable to hold, sharper than any scissors I have ever used, and I love them. I have a set downstairs, I have a set upstairs, and I have a set in my travel tote. I would recommend these scissors without hesitation.
- winia in Bushkill, Pa.
Free Download for Kids

Download FREE
coloring book
pages to color at
home or school.
View Pages »