I just wanted to write to let you know that I have placed numerous orders through your online store and I just couldn't be any happier. You have the best service, prices and delivery times I have yet to encounter on the Internet. You are doing a super job!! Thank you, it is always a pleasure doing business with you!
Bonnie
Port Hadlock, WA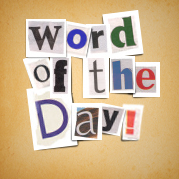 papermaking
The basic papermaking process takes advantage of the ability of plant cell fibers (cellulose) to adhere to each other when a watery pulp made from the fibers is spread on a screen called a deckle, and dried. Today, paper is made principally from wood pulp combined with pulps from waste paper or, for fine grades of paper, with fibers from cotton rags. For newsprint, tissues, and other inexpensive papers, the pulp is prepared mechanically, by grinding the wood, sometimes boiling it with various chemicals. The pulp is poured onto a deckle, where the water drains away and the fibers begin to mat. The paper layer then passes through a series of rollers that dry, press, and smooth it, and add various finishes.
Latest Product Reviews
I like this product very much and have been using it for year's to make all kinds of window clings. I just wish the Plaid company would bring back more of the shimmers and sparkle type paints. However,I have found you can add your own sparkle with glitter..I use many different types of glitters and my window clings are beautiful.
- Nancy M. in Ocala, Florida
Love the copper and will be buying the others!I have been wanting copper post cap solar lights and they are just too pricey, I found a 2 pack of inexpensive solar lights, they were brown and we all know what happens to that plastic after baking in the Sun, then it occurred to me that I had the copper and I figured I'd try it on the lights, it covered beautifully in 2 coats. I wasn't sure if I had to seal them until now, but I used Krylon Maxx Clear Satin Spray Paint on them,and to my surprise, the spray instantly turned the copper a beautiful pinkish patina that happens naturally on copper. I will be doing this on my new deck lights before they are mounted, it is really beautiful!
- Nancy J. in Pittsburgh, PA
This is a high-quality product which we use on our drafting/ drawing tables in our college art studios. This is a very reputable brand.
- Anna C. in Cleveland, OH
Free Download for Kids

Download FREE
coloring book
pages to color at
home or school.
View Pages »