Thanks ever so. Order placed. Very happy with your web site.
Kimberly
Tigard, OH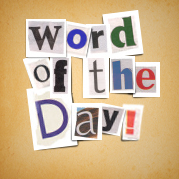 ground
A surface to which paint is applied or the material used to create that surface. A painting's ground is usually specially prepared on its support. Traditionally, for oil paint on canvas use a ground of oil and white pigment and on wood surfaces either an oil ground or gesso. Within a picture, ground may refer to a surrounding or background area. Also, in etching, it's an acid-resistant compound through which a design is drawn.
Example: Sam Francis often painted on ungrounded canvas.
Latest Product Reviews
35 years painting signs, lettering vehicles, boats, windows and more. I have always used 1 shot lettering enamel and would never use anything else. High gloss, durable and it was in my opinion the best. I preferred the older 1 shot when it had lead in it, but it's still the best lettering enamel by far.
- Hawk Services in Manitowoc, WI
I just started using this sketchbook recently, and my first medium was Ink-Tense pencils. The paper worked beautifully, receives the paint, ink, etc, very well. It buckles a little bit when wet, but then flattens out. And so far it lives up to its claim. You CAN use multimedia on both side of the page and it doesn't bleed through. It's a good paper, check it out.
- kevin in wisconsin
I love these pallets. I have one for my warm yellows, 1 for cool yellows and you can write on the 2 big wells with the colors that are above ;if you use a woodless graphite pencil, it won't rub off easily. This way I know the exact color and color bias for my red, blues, yellows, violets, greens, and oranges. I find I only need one for my white, black/grey tints and earth tone water colors. For stains, I clean off with olive oil then follow with soap and water so oil doesn't get into my watercolor pigments.
- Delores in Seattle, WA
Free Download for Kids

Download FREE
coloring book
pages to color at
home or school.
View Pages »