Thank you for such a fast response. I so appreciate Customer Focus. You have a new customer who will be ordering tons of your puzzles for fun activities for my kids and students!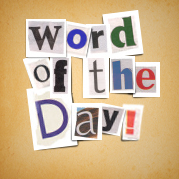 cellocut
In graphic arts, a plastic plate-- typically acetate, Lucite, or Plexiglas. Or, a plastic varnish used to add thickness to or texture a design.
Latest Product Reviews
you should buy this ink if: - you want waterproof ink (needs special solution to clean nibs, hot water does not suffice) - you want ink that runs through pens easily (it's quite viscous) - you want affordable ink (i got it cheap with a coupon at michael's) - you want volume/value (i I think this is a lot of ink, wrote two pages' worth of text, and i haven't even noticed the absence of ink) you shouldn't buy this ink if: - you're looking for a rich black (i think the color's around 50% gray, it's pretty consistently one shade of gray, at least with one layer)
- Anya in USA
I love these pallets. I have one for my warm yellows, 1 for cool yellows and you can write on the 2 big wells with the colors that are above ;if you use a woodless graphite pencil, it won't rub off easily. This way I know the exact color and color bias for my red, blues, yellows, violets, greens, and oranges. I find I only need one for my white, black/grey tints and earth tone water colors. For stains, I clean off with olive oil then follow with soap and water so oil doesn't get into my watercolor pigments.
- Delores in Seattle, WA
35 years painting signs, lettering vehicles, boats, windows and more. I have always used 1 shot lettering enamel and would never use anything else. High gloss, durable and it was in my opinion the best. I preferred the older 1 shot when it had lead in it, but it's still the best lettering enamel by far.
- Hawk Services in Manitowoc, WI
Free Download for Kids

Download FREE
coloring book
pages to color at
home or school.
View Pages »