I've had such a hard time finding Hunt 101 pen nibs. It's nice to know of a place to order them at a good price with timely service. Thanks so much!
Eileen
Scottsville, NY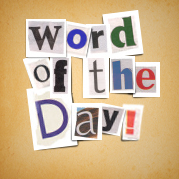 plate
A smooth, flat, relatively thin, rigid object of uniform thickness. May refer to any of the following: a sheet of metal, electroplate, a sheet of any material prepared to be inked in order to make prints, a print (especially when produced for a book), a light-sensitive sheet of glass or metal used in a photographic process, or a very shallow vessel
Latest Product Reviews
Great idea, poor execution. Once a photo has been burnished on to the adhesive, per manufacturer's instructions, lifting the photo off to transfer to mounting board yields often long, gooey, sticky web-like strands of adhesive that have a tendency to wrap around to, and stick to, front of photo. It leaves what is essentially an irreparable mess, even when using utmost care. Also, unless burnishing print to adhesive is done with rather extraordinary force, I've found it difficult to get the adhesive to stick to more than about 90% of the print's back.
- M. Shlafer in Ann Arbor, MI
I have used Delta paints for years. I do craft shows all year long, besides having a shop in a flea market. My best sellers are glass ornaments that I paint using Permenamel and also the Accent liners for personalization. It is the only paint I use. Love the fact that they air dry. I also use the Delta acrylic and Ceramicoat for other painting projects ie. cast iron, saws, milk cans and many others. What can I say, I am a fan of Delta.
- mabell5455 in Grand Rivers, KY
I love Inktense pencils. The colors are vivid, and they work great with my watercolor paints, and stay vibrant when I go over the area to touch up.
- P. Mary Manrod in Chandler, Az
Free Download for Kids

Download FREE
coloring book
pages to color at
home or school.
View Pages »