I am so pleased with all aspects of your fine company, I'm constantly sending artists to your great site. Thank you for providing a fabulous service and products...especially for us small town artists who have no big art stores around and have to count on excellent services such as yours. Means a lot. Most appreciative.
Jennifer
Florence, OR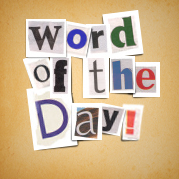 paraffin (or paraffin wax)
White or colorless flammable oil or wax obtained in the distilling of petroleum. Paraffin is often used as a material for modeling and in such wax-resist techniques as batik, either as a substitute for bee's wax, or as a supplement to it.
Latest Product Reviews
you should buy this ink if: - you want waterproof ink (needs special solution to clean nibs, hot water does not suffice) - you want ink that runs through pens easily (it's quite viscous) - you want affordable ink (i got it cheap with a coupon at michael's) - you want volume/value (i I think this is a lot of ink, wrote two pages' worth of text, and i haven't even noticed the absence of ink) you shouldn't buy this ink if: - you're looking for a rich black (i think the color's around 50% gray, it's pretty consistently one shade of gray, at least with one layer)
- Anya in USA
Great idea, poor execution. Once a photo has been burnished on to the adhesive, per manufacturer's instructions, lifting the photo off to transfer to mounting board yields often long, gooey, sticky web-like strands of adhesive that have a tendency to wrap around to, and stick to, front of photo. It leaves what is essentially an irreparable mess, even when using utmost care. Also, unless burnishing print to adhesive is done with rather extraordinary force, I've found it difficult to get the adhesive to stick to more than about 90% of the print's back.
- M. Shlafer in Ann Arbor, MI
35 years painting signs, lettering vehicles, boats, windows and more. I have always used 1 shot lettering enamel and would never use anything else. High gloss, durable and it was in my opinion the best. I preferred the older 1 shot when it had lead in it, but it's still the best lettering enamel by far.
- Hawk Services in Manitowoc, WI
Free Download for Kids

Download FREE
coloring book
pages to color at
home or school.
View Pages »