It's like Christmas every time I order! Great products, great service, great savings, and speedy shipping. Thanks so much mister art. Roz
Roz
Fridley, MN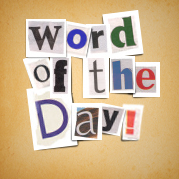 cool colors
Colors often associated with water, sky, spring, and foliage, and suggest coolness. These are the colors which contain blue and green and appear on one side of the color wheel opposite the warm colors. Psychologically, cool colors are said to be calming, unemphatic, depressive; optically, they generally appear to recede.
Latest Product Reviews
I wanted something different to make flowers out of, and these turned out to be wonderful. They hold creases well, and a dab of white craft glue held perfectly. The results were striking, and they cut cleanly in both the punch and with scissors.
- Pierrot Lunaire in Pontiac, MI
I just started using this sketchbook recently, and my first medium was Ink-Tense pencils. The paper worked beautifully, receives the paint, ink, etc, very well. It buckles a little bit when wet, but then flattens out. And so far it lives up to its claim. You CAN use multimedia on both side of the page and it doesn't bleed through. It's a good paper, check it out.
- kevin in wisconsin
you should buy this ink if: - you want waterproof ink (needs special solution to clean nibs, hot water does not suffice) - you want ink that runs through pens easily (it's quite viscous) - you want affordable ink (i got it cheap with a coupon at michael's) - you want volume/value (i I think this is a lot of ink, wrote two pages' worth of text, and i haven't even noticed the absence of ink) you shouldn't buy this ink if: - you're looking for a rich black (i think the color's around 50% gray, it's pretty consistently one shade of gray, at least with one layer)
- Anya in USA
Free Download for Kids

Download FREE
coloring book
pages to color at
home or school.
View Pages »