I receive the order today. Thanks the experience was nice and the customer appreciate the product.
Richard
Miami, FL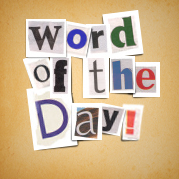 tamping
Consolidating a fibrous or granular material such as resin-soaked glass fiber, concrete or damp sand by pressing or packing it into shape in a mold.
Latest Product Reviews
Great idea, poor execution. Once a photo has been burnished on to the adhesive, per manufacturer's instructions, lifting the photo off to transfer to mounting board yields often long, gooey, sticky web-like strands of adhesive that have a tendency to wrap around to, and stick to, front of photo. It leaves what is essentially an irreparable mess, even when using utmost care. Also, unless burnishing print to adhesive is done with rather extraordinary force, I've found it difficult to get the adhesive to stick to more than about 90% of the print's back.
- M. Shlafer in Ann Arbor, MI
you should buy this ink if: - you want waterproof ink (needs special solution to clean nibs, hot water does not suffice) - you want ink that runs through pens easily (it's quite viscous) - you want affordable ink (i got it cheap with a coupon at michael's) - you want volume/value (i I think this is a lot of ink, wrote two pages' worth of text, and i haven't even noticed the absence of ink) you shouldn't buy this ink if: - you're looking for a rich black (i think the color's around 50% gray, it's pretty consistently one shade of gray, at least with one layer)
- Anya in USA
I love these pallets. I have one for my warm yellows, 1 for cool yellows and you can write on the 2 big wells with the colors that are above ;if you use a woodless graphite pencil, it won't rub off easily. This way I know the exact color and color bias for my red, blues, yellows, violets, greens, and oranges. I find I only need one for my white, black/grey tints and earth tone water colors. For stains, I clean off with olive oil then follow with soap and water so oil doesn't get into my watercolor pigments.
- Delores in Seattle, WA
Free Download for Kids

Download FREE
coloring book
pages to color at
home or school.
View Pages »