I purchased the Prismacolor Deluxe Collection of colored pencils for my son. The most surprising thing about these pencils were how beautiful the pencils were boxed. My son says that they are the best pencils he has ever worked with. The best thing for me was I placed my order and it was at my house in three days. MisterArt.com is the best company I have ordered from.
Pam
Oxford, MS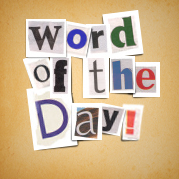 chaplet
In lost-wax casting, a core pin or refractory spacing block connecting the core placed within a wax model to its surrounding mold. There are often many employed for each work, and may vary in size from thin wire to thick bars of metal, depending on the scale of the model. When the wax is melted from the mold, the chaplets keep the core from shifting. When molten metal is poured in, they are incorporated into it, and when the investment is broken off, they protrude from the surface of the metal. When they are made of the same alloy as the cast, they are difficult to find once they have been filed down. If they fall out when the core is removed, they leave holes which must be filled.
Latest Product Reviews
Watercolor? ?? Forget it!!! Alcohol ink is where its at with Yupo!!! I'm addicted to Yupo and to Alchohol Inks.
- That Artsy Chic in Nashville Tn
35 years painting signs, lettering vehicles, boats, windows and more. I have always used 1 shot lettering enamel and would never use anything else. High gloss, durable and it was in my opinion the best. I preferred the older 1 shot when it had lead in it, but it's still the best lettering enamel by far.
- Hawk Services in Manitowoc, WI
I love these pallets. I have one for my warm yellows, 1 for cool yellows and you can write on the 2 big wells with the colors that are above ;if you use a woodless graphite pencil, it won't rub off easily. This way I know the exact color and color bias for my red, blues, yellows, violets, greens, and oranges. I find I only need one for my white, black/grey tints and earth tone water colors. For stains, I clean off with olive oil then follow with soap and water so oil doesn't get into my watercolor pigments.
- Delores in Seattle, WA
Free Download for Kids

Download FREE
coloring book
pages to color at
home or school.
View Pages »