I am very satisfied with the quality and service from this store. My items arrived in a timely manner and the products are top quality.
Nadine
Walla Walla, WA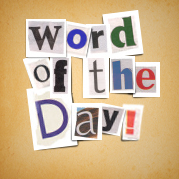 silverpoint (or silver point)
A drawing point made of silver, which is used on a gesso coated surface, or the use of this technique, or the drawings made with it.
Latest Product Reviews
I have used Delta glass paints for years. They were wonderful. The "new" batch is awful. Too thick, hate the opening, and I still have votive glasses painted with old version. New stuff is coming off. Very disappointed.
- Alex C. in New York, NY
I love these! I've been using them by the dozen as journals. I write in black fountain pen, and there's no bleed-through of the ink from one side of the page to the other, and the paper has no trouble with any of the adhesives I've used (tape, Zots, glue) to attach photos and such. Covers are a great weight, and the wire binding seems like it's made for the Ages. I can't draw a stick figure, so I haven't actually used the books for their intended purpose (i.e. sketching), but the paper has a great feel, and, if it'll stand up to liquid ink on both sides, it should work like a dream with other media. I actually joined Mr. Art as a VIP because I was buying so many of these. There aren't too many products anywhere of which I'm this fond.
- Mark G. in Pasadena, CA
I just started using this sketchbook recently, and my first medium was Ink-Tense pencils. The paper worked beautifully, receives the paint, ink, etc, very well. It buckles a little bit when wet, but then flattens out. And so far it lives up to its claim. You CAN use multimedia on both side of the page and it doesn't bleed through. It's a good paper, check it out.
- kevin in wisconsin
Free Download for Kids

Download FREE
coloring book
pages to color at
home or school.
View Pages »