I am so very thankful for having discovered your online store. I have shopped other sites and no has the breadth of your quality products or absolutely unbeatable prices. I will be coming here for all of my supplies. Thanks!
Shirk
Poulsbo, WA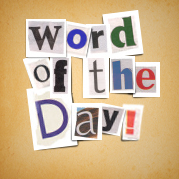 ink
Liquid or paste media containing pigment(s) and used for writing, pen and brush drawing, and printing. Writing inks, even blacks, are rarely sufficiently permanent to be used for art purposes. Black drawing ink, known as India ink in the United States, is especially made for use in permanent works. When it dries it is water resistant, enabling it to be gone over with a wash or watercolor. Also available is a water-soluble drawing ink; though otherwise permanent, it is capable of being washed away with water, and may be preferred to water-resistant ink for certain work. Chinese ink is similar to India ink, although various minor ingredients are added to enhance its brilliancy, range of tone, and working qualities. Most colored drawing inks are not permanent; chose made with permanent pigments are usually labeled with names of pigment ingredients rather than the names of hues. Printing ink is actually more closely related to paints than to the pen and brush inks.
Latest Product Reviews
I bought a set of these from HSN. I am always looking for scissors, especially since I am left handed and I have to turn scissors upside down in the first place for them to cut. They came and I used them. Then I bought another set and then another set. They are the best scissors on the market, bar none. They are comfortable to hold, sharper than any scissors I have ever used, and I love them. I have a set downstairs, I have a set upstairs, and I have a set in my travel tote. I would recommend these scissors without hesitation.
- winia in Bushkill, Pa.
I'm loving this work desk/station, and I put it together in no time at all. The station is moveable; around the room or from room to room. The casters make it easy. That said, I have a laminate floor, and have to have the casters braced against something to stop them from rolling away with the station. If you have the same problem, you might try using the included stationary feet. Lowering the angle of the top might catch a finger if you're not aware. The drawers are lightweight and small, but nice to have at your fingertips. The side trays are molded plastic. Pencil sized holes work great for differing sizes of pencils, brushes and grease pencils. I used it as a light table with a lamp under the station.It worked great. There is a large metal "pencil tray". It's handy, but it will remind you that you should not lean on the top.
- Art Kart in Roswell, Ga
After reading that this product wouldn't work on cheap magnetic brass hinges, I tried buying new ones in bronze. After a couple of failures with buying the correct size/type of hinge, I decided to try the rub n buff.For those who asked about using this over cheap hinges that are actually brass color over steel or aluminum (do magnet test), rub n buff does work. I just did it. Soak hinges in mineral spirits or thinner. Spray clean hinges with zinseer123, I used white which I had on hand. Let dry. (I sprayed both sides and let dry over night). Once dry, I applied rub n buff with a rag. Because I used white zinseer123 primer I had to used a toothbrush to apply the rub n buff in the crevices that showed still showed white. I used ebony and autumn gold to create bronze. They look amazing.
- Zita in Boston, MA
Free Download for Kids

Download FREE
coloring book
pages to color at
home or school.
View Pages »