Just wanted to say "Thanks" for the super service. Last week I placed my first order with you, to be delivered to my granddaughter in Arkansas. Since I live in Oregon, I don't get to see her very often, but we share a love of crafting & she frequently asks me to send her supplies that her dad can't find in their small town, you can be sure that I'll be send her more from your site in the future! Thank you again for your exceptional service!
Darlene
Jasper, OR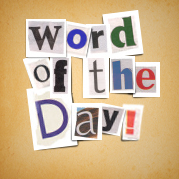 glass
A hard material made of silicates and an alkali fused with other substances. It is brittle, transparent or translucent, and considered to be a supercooled liquid rather than a true solid. It solidifies from a molten state, in an amorphous rather than a crystalline structure. Oxides fused within or upon molten glass can produce brilliant colors. In prehistoric times objects were carved from natural glass such as obsidian and rock crystal. The earliest known manufactured glass is from Egypt, c. 2000 B.C. Much was produced by the artisans of the Roman empire. Following the fall of Rome, however, there was very little glass manufactured in Europe until the 10th century, when stained glass appeared. As in ancient times, glassmakers fuse their materials at high temperatures in fireclay containers. Then the molten glass is boiled, skimmed, and cooled several degrees so that it can be ladled or poured into molds and pressed, or blown, or drawn. In its final shape, the glass is annealed to relieve stresses caused by manipulation, then slowly cooled.
Latest Product Reviews
An excellent value for the price. It did not come with assembly instructions, which was a little frustrating ,so only 4 stars.
- joel in florida
This is not only the best eraser I've ever used, it's the ONLY eraser I'll ever use, despite the best sales pitches in art shops to get me to change. Cleans superbly, soft to use, no discoloration on the paper and cheap as chips...I don't believe it has a competitor
- Steve Reddin in Dublin, Ireland
I wanted something different to make flowers out of, and these turned out to be wonderful. They hold creases well, and a dab of white craft glue held perfectly. The results were striking, and they cut cleanly in both the punch and with scissors.
- Pierrot Lunaire in Pontiac, MI
Free Download for Kids

Download FREE
coloring book
pages to color at
home or school.
View Pages »