I just got the package, on time, and wanted to thank you for getting it here when I needed it!
Joanie
Morrisville, PA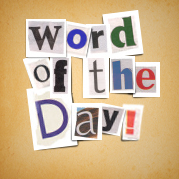 tapestry
A textile in which a colorful design or scene is formed by weft threads hand-woven into the warp. Tapestries have usually been displayed as wall hangings. The warp, which is usually linen or wool, is entirely covered by the weft, which is usually wool, silk, or metallic strands. Areas of individual colors are woven as separate blocks, and the gaps between blocks are later sewn together. Tapestries are either woven with the warp stretched on a vertical loom, called high-warp tapestry weaving, or horizontally on a low-warp loom. A cartoon or drawing, perhaps by a famous artist, is copied by the weaver, who faces the underside of the fabric.
Latest Product Reviews
Love the copper and will be buying the others!I have been wanting copper post cap solar lights and they are just too pricey, I found a 2 pack of inexpensive solar lights, they were brown and we all know what happens to that plastic after baking in the Sun, then it occurred to me that I had the copper and I figured I'd try it on the lights, it covered beautifully in 2 coats. I wasn't sure if I had to seal them until now, but I used Krylon Maxx Clear Satin Spray Paint on them,and to my surprise, the spray instantly turned the copper a beautiful pinkish patina that happens naturally on copper. I will be doing this on my new deck lights before they are mounted, it is really beautiful!
- Nancy J. in Pittsburgh, PA
Using this product, I create model houses of my own design. I have ordered from Misterart.com before and liked the product.
- GEORGE YOUNG in Seminole, Fl
I've been using Koh-I-Noor Rapidograph Technical Pens since 1969. My aunt bought me my first set when I was 12 and I have used them daily ever since. I love the fact that I can mix my ink colors to match my watercolor or my wardrobe and use "Pelikan Drawing Ink A" almost exclusively. Though the inks made by Koh-I-Noor and Winsor Newton are satisfactory. If you are a beginner, I would NOT recommend purchasing anything smaller than an 0 (0.35 mm). Even as a professional I find cleaning a 4x0 to be a challenge. I work most often with a 2x0, and find them to produce the smoothest flow, if kept clean.
- Colleen P in Homer, Alaska
Free Download for Kids

Download FREE
coloring book
pages to color at
home or school.
View Pages »