Just wanted to let you know you have awesome service and great products. I will be looking forward to buy from you again!
Traci
West Mifflin, PA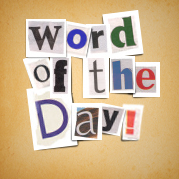 craft
Technical skill, manual dexterity, considered apart from the fine arts, or from the cerebral, expressive, or aesthetic aspects of them. Also, any of the manual activities performed by artisans or craftspeople, as distinguished from the specific group of techniques that are practiced by artists in the making of fine art. Although there have been tensions resulting from differentiations between the art and the craft, especially since the onslaught of mechanization in the industrial era, support for the notion of craft has been undercut. However, there have been certain revivals and other movements which have served to counterbalance this trend.
Latest Product Reviews
I love these! I've been using them by the dozen as journals. I write in black fountain pen, and there's no bleed-through of the ink from one side of the page to the other, and the paper has no trouble with any of the adhesives I've used (tape, Zots, glue) to attach photos and such. Covers are a great weight, and the wire binding seems like it's made for the Ages. I can't draw a stick figure, so I haven't actually used the books for their intended purpose (i.e. sketching), but the paper has a great feel, and, if it'll stand up to liquid ink on both sides, it should work like a dream with other media. I actually joined Mr. Art as a VIP because I was buying so many of these. There aren't too many products anywhere of which I'm this fond.
- Mark G. in Pasadena, CA
I love these pallets. I have one for my warm yellows, 1 for cool yellows and you can write on the 2 big wells with the colors that are above ;if you use a woodless graphite pencil, it won't rub off easily. This way I know the exact color and color bias for my red, blues, yellows, violets, greens, and oranges. I find I only need one for my white, black/grey tints and earth tone water colors. For stains, I clean off with olive oil then follow with soap and water so oil doesn't get into my watercolor pigments.
- Delores in Seattle, WA
This is a very good product.
- Brown Maria in houston TX
Free Download for Kids

Download FREE
coloring book
pages to color at
home or school.
View Pages »