I've ordered from Misterart.com a couple of times so far and have yet to be disappointed. The quality is exactly what I expect and the prices are even better.
Becky
Roanoke, TX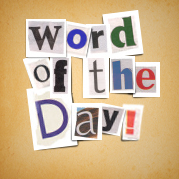 drawing
Depiction of shapes and forms on a surface chiefly by means of lines. Color and shading may be included. A major fine art technique in itself, drawing is the basis of all pictorial representation, and an early step in most art activities. Though an integral part of most painting, drawing is generally differentiated from painting by the dominance of line over mass. The artist's choices of drawing media-- tools and surface-- tend to determine whether a drawing will be more or less linear or painterly in quality. There are many sorts of drawing techniques, varying according to the effect the artist wants, and depending on whether the drawing is an end in itself-- an independent and finished work of art-- or a preliminary to some other medium or form-- although distinct from the final product, such drawings also have intrinsic artistic value. Preliminary drawings include various exercises (e.g., contour drawing, gesture drawing, figure drawing, drawing from the flat), as well as sketches and studies, cartoons and underdrawings. Drawing has been highly appreciated since the Renaissance, greatly because it implies spontaneity-- an embodiment of the artist's ideas. This spontaneous idea has always been used to particular advantage in caricature. The invention of printmaking techniques in the 15th century made possible the duplication and dissemination of drawings, further establishing drawing as a definitive art form. Also see pencil, brush, pen, ink, chalk, charcoal, crayon, pastel, watercolor, wash, hatching, sinopia, abbozzo, computer graphics, and mechanical drawing.
Latest Product Reviews
It took almost 2 months to ship; that is why the 3 stars. I teach at a University, and we wanted a solid easel that could hold up the abuse of students for years. This is definitely a strong easel, and it seems like it will hold up to the test of time. The top portion of the easel allows you to hold paintings at an angle so you decrease reflection of the surface which is nice... but it takes a little bit of time to get used to adjusting it to hold the canvas well. I would buy another one (or 30) if they would have shipped in a week or two. The easel itself gets 5 stars.
- Douglas in St. George, UT
The watercolor dot cards is by and large one of the best products I've ever bought, and something I wish every watercolor company did. I bought this from Daniel Smith's official site, but it should be said here. The colors exceeded my expectations, especially for what you get which are small samples of all their colors available. They stretch a lot longer than you'd expect, and the colors themselves are beyond marvelous. I plan on buying a few full size paint tubes for my supplies.
- Jes G. in Corpus Christi, TX
This is a fine product.
- ellen cabrera in ft worth
Free Download for Kids

Download FREE
coloring book
pages to color at
home or school.
View Pages »