MisterArt.com allows me to purchase more supplies than our local arts/crafts store which means I can pass the savings on to my customers.
Terri
St. Helens, OR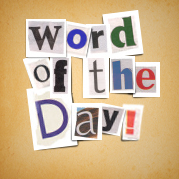 acetate color
Opaque, waterproof paint which doesn't crawl or peel when used on acetate, glass, foil, or other extremely smooth surface. Acetate ink is an ink which can be applied either with a pen or a brush, and adheres to extremely smooth surfaces.
Latest Product Reviews
I love these! I've been using them by the dozen as journals. I write in black fountain pen, and there's no bleed-through of the ink from one side of the page to the other, and the paper has no trouble with any of the adhesives I've used (tape, Zots, glue) to attach photos and such. Covers are a great weight, and the wire binding seems like it's made for the Ages. I can't draw a stick figure, so I haven't actually used the books for their intended purpose (i.e. sketching), but the paper has a great feel, and, if it'll stand up to liquid ink on both sides, it should work like a dream with other media. I actually joined Mr. Art as a VIP because I was buying so many of these. There aren't too many products anywhere of which I'm this fond.
- Mark G. in Pasadena, CA
It dries a little too fast, so if you are doing a large project, I'd suggest working it a section at a time.
- Ann in Austin, TX
I love your soy paints for my crafts. Sadly this product is no longer available at Joanne's or any other craft stores I visit. This paint is true in color, dries quickly, and if you need to cover up a mistake or start over, this paint covers up better than any other brand I have used. Especially your white onion and mushroom are a life saver for all projects. I do not understand why this product is not more popular. I brag about it all the time, especially to the craft stores. If you are a true crafter your paint, is important. Your soy paints are pure quality for all my project, and I am sad to not see them on the shelves anymore! Big Mistake; if only they had tried just one bottle of this wonderful product. That was how I learned how good they were by giving them a try.
- Carol Mayer in Phoenix, AZ
Free Download for Kids

Download FREE
coloring book
pages to color at
home or school.
View Pages »