As creative director, I want my team of artists and designers to have their favorite supplies and the highest quality tools. MisterArt is the only place that I can find everything my team needs... and quickly. Orders get here quickly and service is exceptional. Best of all, the VIP discount saves our company A LOT of money, which makes the boss very happy :)
Ryan
SLC, UT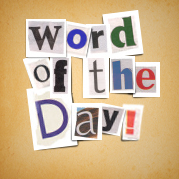 glass
A hard material made of silicates and an alkali fused with other substances. It is brittle, transparent or translucent, and considered to be a supercooled liquid rather than a true solid. It solidifies from a molten state, in an amorphous rather than a crystalline structure. Oxides fused within or upon molten glass can produce brilliant colors. In prehistoric times objects were carved from natural glass such as obsidian and rock crystal. The earliest known manufactured glass is from Egypt, c. 2000 B.C. Much was produced by the artisans of the Roman empire. Following the fall of Rome, however, there was very little glass manufactured in Europe until the 10th century, when stained glass appeared. As in ancient times, glassmakers fuse their materials at high temperatures in fireclay containers. Then the molten glass is boiled, skimmed, and cooled several degrees so that it can be ladled or poured into molds and pressed, or blown, or drawn. In its final shape, the glass is annealed to relieve stresses caused by manipulation, then slowly cooled.
Latest Product Reviews
I never saw it mentioned on the web, but it has a terrible smell like sharpie marker. It dries super fast in the package, even keeping it in a ziplock baggie. Other than that .it was ok but Plus clay is much better in my opinion, and similar in all the good ways.
- Ingrid G in CA, USA
I use welbond glue on my mosaics, glass to glass, and when I put water on it after it has been set and is clear, I have found that it will turn white again and come loose. I love the glue but found this not something I want to use for project that get wet like being outside etc. I found that a Silicone glue that is waterproof worked better for my projects.
- vicki williams in Kansas City, MO
This is an excellent watercolor set to start to work with. I've used this mainly for portrait and nude paintings. Sometimes I'd mix it with a white paste to create my own custom gouache. The beauty of the set is that they are in tubes, so mixing and making your own mixes is very, very easy to do.i have been using this set up for almost 5 years now, and I always come back to this set for my creativity.
- Dave N in Boyds, MD
Free Download for Kids

Download FREE
coloring book
pages to color at
home or school.
View Pages »