I am truly amazed that you are able to ship an order the same day that it is placed! You have won a new customer. Thank you.
Alice
Needles, CA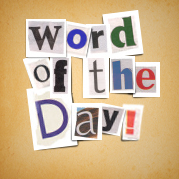 ink
Liquid or paste media containing pigment(s) and used for writing, pen and brush drawing, and printing. Writing inks, even blacks, are rarely sufficiently permanent to be used for art purposes. Black drawing ink, known as India ink in the United States, is especially made for use in permanent works. When it dries it is water resistant, enabling it to be gone over with a wash or watercolor. Also available is a water-soluble drawing ink; though otherwise permanent, it is capable of being washed away with water, and may be preferred to water-resistant ink for certain work. Chinese ink is similar to India ink, although various minor ingredients are added to enhance its brilliancy, range of tone, and working qualities. Most colored drawing inks are not permanent; chose made with permanent pigments are usually labeled with names of pigment ingredients rather than the names of hues. Printing ink is actually more closely related to paints than to the pen and brush inks.
Latest Product Reviews
Love the copper and will be buying the others!I have been wanting copper post cap solar lights and they are just too pricey, I found a 2 pack of inexpensive solar lights, they were brown and we all know what happens to that plastic after baking in the Sun, then it occurred to me that I had the copper and I figured I'd try it on the lights, it covered beautifully in 2 coats. I wasn't sure if I had to seal them until now, but I used Krylon Maxx Clear Satin Spray Paint on them,and to my surprise, the spray instantly turned the copper a beautiful pinkish patina that happens naturally on copper. I will be doing this on my new deck lights before they are mounted, it is really beautiful!
- Nancy J. in Pittsburgh, PA
I have used this product on my glass etchings. It gives them a nice look. It's great on wedding goblets. This really brings out the design.
- cherie j in buffalo ny
I'm loving this work desk/station, and I put it together in no time at all. The station is moveable; around the room or from room to room. The casters make it easy. That said, I have a laminate floor, and have to have the casters braced against something to stop them from rolling away with the station. If you have the same problem, you might try using the included stationary feet. Lowering the angle of the top might catch a finger if you're not aware. The drawers are lightweight and small, but nice to have at your fingertips. The side trays are molded plastic. Pencil sized holes work great for differing sizes of pencils, brushes and grease pencils. I used it as a light table with a lamp under the station.It worked great. There is a large metal "pencil tray". It's handy, but it will remind you that you should not lean on the top.
- Art Kart in Roswell, Ga
Free Download for Kids

Download FREE
coloring book
pages to color at
home or school.
View Pages »