As creative director, I want my team of artists and designers to have their favorite supplies and the highest quality tools. MisterArt is the only place that I can find everything my team needs... and quickly. Orders get here quickly and service is exceptional. Best of all, the VIP discount saves our company A LOT of money, which makes the boss very happy :)
Ryan
SLC, UT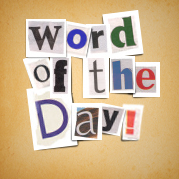 ink
Liquid or paste media containing pigment(s) and used for writing, pen and brush drawing, and printing. Writing inks, even blacks, are rarely sufficiently permanent to be used for art purposes. Black drawing ink, known as India ink in the United States, is especially made for use in permanent works. When it dries it is water resistant, enabling it to be gone over with a wash or watercolor. Also available is a water-soluble drawing ink; though otherwise permanent, it is capable of being washed away with water, and may be preferred to water-resistant ink for certain work. Chinese ink is similar to India ink, although various minor ingredients are added to enhance its brilliancy, range of tone, and working qualities. Most colored drawing inks are not permanent; chose made with permanent pigments are usually labeled with names of pigment ingredients rather than the names of hues. Printing ink is actually more closely related to paints than to the pen and brush inks.
Latest Product Reviews
I used Porcelaine 150 about 14 years ago on some glasses; they have been washed over and over in the dishwasher, and the color is still bright and beautiful. I did bake them in the oven as the directions specified. This is a great product!
- Linda in Dripping Springs, Tx
I like the White Galaxy Marker very much for writing on dark paper, and I have used it to cover another color when I needed to disguise a mistake or simply change effect. For example, I bought an ornament with name SCARLETT spelled on it and by covering the last 't', I was able to give this to someone with a cat named SCARLET. If color to be covered is a paint or other pen color, that can make the other color "stain" the white marker tip. This can be avoided if one is sure first color is dry before trying to cover it with white.
- Virginia in Richmond VA
I bought a set of these from HSN. I am always looking for scissors, especially since I am left handed and I have to turn scissors upside down in the first place for them to cut. They came and I used them. Then I bought another set and then another set. They are the best scissors on the market, bar none. They are comfortable to hold, sharper than any scissors I have ever used, and I love them. I have a set downstairs, I have a set upstairs, and I have a set in my travel tote. I would recommend these scissors without hesitation.
- winia in Bushkill, Pa.
Free Download for Kids

Download FREE
coloring book
pages to color at
home or school.
View Pages »