Finding them on your web site was great. We are glad to have found a reliable place to purchase art supplies.
Judith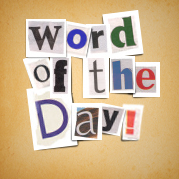 glass
A hard material made of silicates and an alkali fused with other substances. It is brittle, transparent or translucent, and considered to be a supercooled liquid rather than a true solid. It solidifies from a molten state, in an amorphous rather than a crystalline structure. Oxides fused within or upon molten glass can produce brilliant colors. In prehistoric times objects were carved from natural glass such as obsidian and rock crystal. The earliest known manufactured glass is from Egypt, c. 2000 B.C. Much was produced by the artisans of the Roman empire. Following the fall of Rome, however, there was very little glass manufactured in Europe until the 10th century, when stained glass appeared. As in ancient times, glassmakers fuse their materials at high temperatures in fireclay containers. Then the molten glass is boiled, skimmed, and cooled several degrees so that it can be ladled or poured into molds and pressed, or blown, or drawn. In its final shape, the glass is annealed to relieve stresses caused by manipulation, then slowly cooled.
kaolin
a pure clay, sometimes called china clay, used in white clay bodies such as porcelain. It is used as a source of silicon

kelvin
A unit of absolute temperature often used in photography to measure the color temperature of a source of light. Abbreviated K, kelvins can be converted to degrees Celsius by subtracting 273. Certain tungsten lamps are designed to burn at specific absolute temperatures (usually 3200 or 3400 K), guaranteeing that compatible photographic films will render the color they illuminate quite accurately.

key
A small interlocking device in the seam of a mold, enabling the mold to be precisely reassembled. The term may also refer to the slight roughening of a surface which allows a painted finish to adhere effectively. Also, it's a name given to wedges for canvas stretchers. And in architecture, the keystone at the top of an arch.


kickwheel
A potter's wheel which is driven by kicking a revolving cement disk. The major alternative is a wheel driven by an electric motor.

kiln
An special oven or furnace that can reach very high temperatures and is used to bake, or fire clay. Kilns may be electric, gas, or wood-fired. (pr. kiln or kill)

kiln wash
A refractory mixture, usually kaolin or flint, which is mixed with water and painted on kiln shelves to prevent glaze from adhering.
See Also: dry foot

kilogram
A unit of weight measurement equal to 1000 grams. To convert kilograms into pounds (US), multiply them by 2.20462. Abbreviated kg.

kinetic
Expressing movement. In art, kinetic refers to sculpture that moves, such as a mobile or stabile. (pr. ki-ne'tick)

kinetic art
Artwork that includes movement, either mechanical or random. The Constructivists were the first to create kinetic art in the early 20th century, and Alexander Calder worked almost exclusively to make kinetic sculptures.
Example: Alexander Calder's Lobster Trap and Fish Tail, 1939

kitsch
Mass-produced or manufactured art that imitate or make fun of standard aesthetics.
Example: Jeff Koon's Puppy, 1992

kouros
Greek for "young man", kouros figures refer to archaic Greek statuary that are life-size, freestanding figures meant for tomb decoration.
Example: Kouros, from Attica, Greece, c. 600 B.C.

Latest Product Reviews
This lead holder is visually very similar to the MUCH more expensive Rotring 600 2mm lead holder. It is all- metal, and is very nice to work with. The internal lead tube appears to be brass. The finish, however, is delicate. Very easy to scratch. But since this is a professional tool and not jewelry, that doesn't really matter. Especially at this price. I bought a bunch!
- Fred L. in Seattle
We found the trick to using this is to make sure you use enough for the self leveling to take effect. Wish there was some way to get a smooth finish on the short counter-type back splash. Likely should have put down protection on counter and flooded back splash liberally prior to coating counter top. Caution: A thicker coat will require a longer curing time. Be prepared to be without your counter tops for longer than it says in order for them to completely harden.
- amateur kichen remodler in nashville, tn
An excellent value for the price. It did not come with assembly instructions, which was a little frustrating ,so only 4 stars.
- joel in florida
Free Download for Kids

Download FREE
coloring book
pages to color at
home or school.
View Pages »