This is a cheap online service to buy quality art supplies and I think it would be awesome for anyone who likes to buy things cheap online.
Brittany
Houston, TX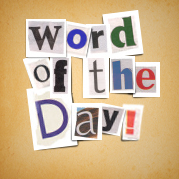 Armory Show
The influential exhibition of 1913 which was held in New York. The Armory Show marked the introduction of Modernist, Paris-based artists to Americans.
Latest Product Reviews
I've had one of these for about 15yrs. Still works like new.I have used it for everything I have ever painted. The sustained pressure is about 20- 25 psi (according to my gauge) The control knob is a bit small though, and many times I've had to use pliers if I tighten it to much and it gets stuck, so I added my own flow control. Quite noisy for it's size, and I like to work at night in my garage, so I have to be mindful of the time (for the neighbors). Because it vibrates; it is noisier on a hollow floor vs a concrete floor etc. It also lacks an on/off switch which I solved by plugging it into a power bar that I could use my toe to start and stop. I paid $80 for mine. Completely maintenance free. The cord is longer than what is pictured here. Price 5/5 ease of use 5/5 Value 5/5 Noise Level 2/5 Features 2/5 Quality 4/5 Used Acrylics, latex, enamels For Illustrations, helmets, models, fridges, small murals etc.
- Don I. in Ontario, Canada
I used this product in a woodblock printing class. I thought it was fine. Some of the women in the class bemoaned the plastic handle (not wood) but it is very convenient that the spare nibs can be kept inside the handle, and does it really matter if it is plastic? It was sometimes slow-going across the grain of the wood (white pine), but I don't know if that can be helped. The only problem I had was that the motion of carving would sometimes unscrew the cap in the handle, and I'd have to retighten it before it came off and the spare nibs fell out.
- Emily B. in Hillsborough, NC
As a professinal artist, I have the highest opinion of Liquitex acrylic colors. I have been painting with them for more than forty years, on both canvas and illustration board, and they are always a pleasure to work with. After so many years, even my earliest paintings still look as though they were painted yesterday. I especially love the versatility of Liquitex colors. They have a consistent, buttery quality that makes them perfect for a range of techniques, from impasto "oil painting" to watercolor washes. I periodically place large orders to Mister Art and highly recommend them for their value and service. They are a great source for many hard to find supplies, and, in all the years that I have ordered from them, they never disappoint. Also, the VIP Savings Club is a great value. I save a lot on discounted VIP prices. Thank you, Mister Art!
- John Sloane in Cherry Valley, Illinois
Free Download for Kids

Download FREE
coloring book
pages to color at
home or school.
View Pages »