I plan to only buy some watercolours but end up buying over $200.00 of great stuff.
Sui
Middletown, NJ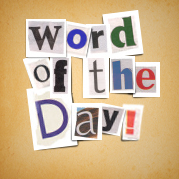 drawing
Depiction of shapes and forms on a surface chiefly by means of lines. Color and shading may be included. A major fine art technique in itself, drawing is the basis of all pictorial representation, and an early step in most art activities. Though an integral part of most painting, drawing is generally differentiated from painting by the dominance of line over mass. The artist's choices of drawing media-- tools and surface-- tend to determine whether a drawing will be more or less linear or painterly in quality. There are many sorts of drawing techniques, varying according to the effect the artist wants, and depending on whether the drawing is an end in itself-- an independent and finished work of art-- or a preliminary to some other medium or form-- although distinct from the final product, such drawings also have intrinsic artistic value. Preliminary drawings include various exercises (e.g., contour drawing, gesture drawing, figure drawing, drawing from the flat), as well as sketches and studies, cartoons and underdrawings. Drawing has been highly appreciated since the Renaissance, greatly because it implies spontaneity-- an embodiment of the artist's ideas. This spontaneous idea has always been used to particular advantage in caricature. The invention of printmaking techniques in the 15th century made possible the duplication and dissemination of drawings, further establishing drawing as a definitive art form. Also see pencil, brush, pen, ink, chalk, charcoal, crayon, pastel, watercolor, wash, hatching, sinopia, abbozzo, computer graphics, and mechanical drawing.
Latest Product Reviews
I use this tape to hold the Mylar on the drafting table. It's a very good tape! It releases without leaving residue, and it is thin enough to let the rule slide on top. The tape doesn't break while unrolling, unlike many others. I highly recommend it.
- Yacht Designer in Maine
After reading that this product wouldn't work on cheap magnetic brass hinges, I tried buying new ones in bronze. After a couple of failures with buying the correct size/type of hinge, I decided to try the rub n buff.For those who asked about using this over cheap hinges that are actually brass color over steel or aluminum (do magnet test), rub n buff does work. I just did it. Soak hinges in mineral spirits or thinner. Spray clean hinges with zinseer123, I used white which I had on hand. Let dry. (I sprayed both sides and let dry over night). Once dry, I applied rub n buff with a rag. Because I used white zinseer123 primer I had to used a toothbrush to apply the rub n buff in the crevices that showed still showed white. I used ebony and autumn gold to create bronze. They look amazing.
- Zita in Boston, MA
I rely on this product to seal and coat my castings. I have been using this with my poly resin for many years. I have a tip for folks to use if you want the outcome to be more glossy: After you have sprayed your pieces, cover them with a dust-free, plastic container, or tray. Leave it to dry inside the covering overnight. The next day it should be dry, and shiny as glass. I have found that if you are using This spray in a very dry location, or in very low humidity, it dries too quickly for the gloss to set. Covering slows that process down considerably, and allows the gloss to settle.
- Dreaming Tree Studio in Southbridge, MA
Free Download for Kids

Download FREE
coloring book
pages to color at
home or school.
View Pages »