Found your site when I was trying to locate a product that was no longer available from my local source. Not only did you have it but you also had a variety of products from the same company that I never knew were available and found to suit my needs much better.Great products,Great prices and great service. I am a VIP member and love it.
rosemary
milford, CT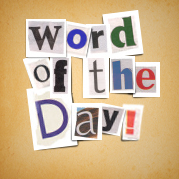 plate
A smooth, flat, relatively thin, rigid object of uniform thickness. May refer to any of the following: a sheet of metal, electroplate, a sheet of any material prepared to be inked in order to make prints, a print (especially when produced for a book), a light-sensitive sheet of glass or metal used in a photographic process, or a very shallow vessel
Latest Product Reviews
I just started using this sketchbook recently, and my first medium was Ink-Tense pencils. The paper worked beautifully, receives the paint, ink, etc, very well. It buckles a little bit when wet, but then flattens out. And so far it lives up to its claim. You CAN use multimedia on both side of the page and it doesn't bleed through. It's a good paper, check it out.
- kevin in wisconsin
I love these pencils, They are perfect for drawing and crosswords. I won't use anything else, and everyone keeps taking my pencils.
- Kathy K. in New Cumberland, PA
These pencils are GREAT for sketching. The fit in the hand is far superior over round pencils and they don't go rolling off when you set them down. Unlike other thick pencils I've used, the graphite in these is very smooth - none of these nasty chunks that scratch up the paper or glue seams that fail, busting the lead apart and wasting half your pencil. By far,this is my sketching pencil of choice. Oh, and to sharpen, the wife gave me a makeup sharpener - its plenty wide enough, cheap and easy to get.
- Troy in Cajun Louisiana
Free Download for Kids

Download FREE
coloring book
pages to color at
home or school.
View Pages »