I received my order within 3 days which I consider exceptionally fast compared to other websites.I'm VERY impressed with your service and will definitely do business with you in the future as well as highly recommend your website. You folks are truly EXCEPTIONAL!!
Janet
Evans, GA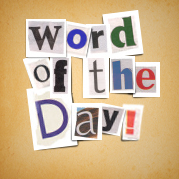 adhesives
Substances, like glue, paste or cement, which cause adhesion, or stickiness. Apply them to clean, dry surfaces. Drying times can usually be reduced by increasing the temperature. 70° F or higher is generally preferred. Use caution with catalysts and solvents, because most are toxic or hazardous. Softwoods require more clamping time than hardwoods. Because they are so absorbent, endgrain surfaces should receive two applicationsthe second only after the first is dry. Clamp joints together whenever possible for increased strength. Applying too much adhesive can weaken a joint in some cases. Follow the directions on the package. Various types include mucilage, rubber cement, hot-glue, epoxy, cyanoacrylic and silicone. Factors determining choice are likely to be: the surfaces to be adhered (porous or nonporous), and needs for strength, toxicity, water resistance, flexibility, temperature range, setting time, and expense.
Latest Product Reviews
As a cartoonist, I prefer the Strathmore 300 series smooth surface bristol. It works well in achieving a smooth, even ink line whether using pen or brush. And most importantly, it is more economical than either the 400 series, or 500 series bristol.
- Jerry D. in Terre Haute, IN
These are some of the best watercolors out there. The range of colors make choices almost endless, and the quality is fantastic. Creamy and wets easily, mixes and blends well, vibrant and nonfading. Love Daniel Smith!
- Scratchmade Journal in Southeastern US
This easel is so easy to set up, adjust, and break down. I'm buying a second one for my middle-schooler. It works great with boards, canvases, and both sizes of frame/tapestry loom that I use regularly.It is perfect for working outdoors on uneven ground.
- Kara in Arkansas
Free Download for Kids

Download FREE
coloring book
pages to color at
home or school.
View Pages »