MisterArt is the ONLY business I use to order my glass paint for my mason jar business!!
Cindy
GREEN COVE SPRINGS, FL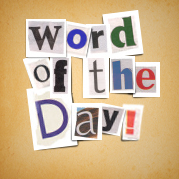 acetate color
Opaque, waterproof paint which doesn't crawl or peel when used on acetate, glass, foil, or other extremely smooth surface. Acetate ink is an ink which can be applied either with a pen or a brush, and adheres to extremely smooth surfaces.
Latest Product Reviews
Great idea, poor execution. Once a photo has been burnished on to the adhesive, per manufacturer's instructions, lifting the photo off to transfer to mounting board yields often long, gooey, sticky web-like strands of adhesive that have a tendency to wrap around to, and stick to, front of photo. It leaves what is essentially an irreparable mess, even when using utmost care. Also, unless burnishing print to adhesive is done with rather extraordinary force, I've found it difficult to get the adhesive to stick to more than about 90% of the print's back.
- M. Shlafer in Ann Arbor, MI
I love your soy paints for my crafts. Sadly this product is no longer available at Joanne's or any other craft stores I visit. This paint is true in color, dries quickly, and if you need to cover up a mistake or start over, this paint covers up better than any other brand I have used. Especially your white onion and mushroom are a life saver for all projects. I do not understand why this product is not more popular. I brag about it all the time, especially to the craft stores. If you are a true crafter your paint, is important. Your soy paints are pure quality for all my project, and I am sad to not see them on the shelves anymore! Big Mistake; if only they had tried just one bottle of this wonderful product. That was how I learned how good they were by giving them a try.
- Carol Mayer in Phoenix, AZ
This lead holder is visually very similar to the MUCH more expensive Rotring 600 2mm lead holder. It is all- metal, and is very nice to work with. The internal lead tube appears to be brass. The finish, however, is delicate. Very easy to scratch. But since this is a professional tool and not jewelry, that doesn't really matter. Especially at this price. I bought a bunch!
- Fred L. in Seattle
Free Download for Kids

Download FREE
coloring book
pages to color at
home or school.
View Pages »