Excellent quality, speedy delivery, I would be sure to order again!
Judy
Cleveland, OH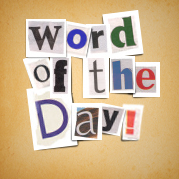 lithography
In the graphic arts, a method of printing from a prepared flat stone or metal or plastic plate, invented in the late 18th century. A drawing is made on the stone or plate with a greasy crayon or tusche, and then washed with water. When ink is applied it sticks to the greasy drawing but runs off the wet surface allowing a print to be made of the drawing. The artist, or other print maker under the artist's supervision, then covers the plate with a sheet of paper and runs both through a press under light pressure. For color lithography separate drawings are made for each color. (pr. le-thog'ruh-fee)
Latest Product Reviews
I have used Delta paints for years. I do craft shows all year long, besides having a shop in a flea market. My best sellers are glass ornaments that I paint using Permenamel and also the Accent liners for personalization. It is the only paint I use. Love the fact that they air dry. I also use the Delta acrylic and Ceramicoat for other painting projects ie. cast iron, saws, milk cans and many others. What can I say, I am a fan of Delta.
- mabell5455 in Grand Rivers, KY
Great idea, poor execution. Once a photo has been burnished on to the adhesive, per manufacturer's instructions, lifting the photo off to transfer to mounting board yields often long, gooey, sticky web-like strands of adhesive that have a tendency to wrap around to, and stick to, front of photo. It leaves what is essentially an irreparable mess, even when using utmost care. Also, unless burnishing print to adhesive is done with rather extraordinary force, I've found it difficult to get the adhesive to stick to more than about 90% of the print's back.
- M. Shlafer in Ann Arbor, MI
I just started using this sketchbook recently, and my first medium was Ink-Tense pencils. The paper worked beautifully, receives the paint, ink, etc, very well. It buckles a little bit when wet, but then flattens out. And so far it lives up to its claim. You CAN use multimedia on both side of the page and it doesn't bleed through. It's a good paper, check it out.
- kevin in wisconsin
Free Download for Kids

Download FREE
coloring book
pages to color at
home or school.
View Pages »