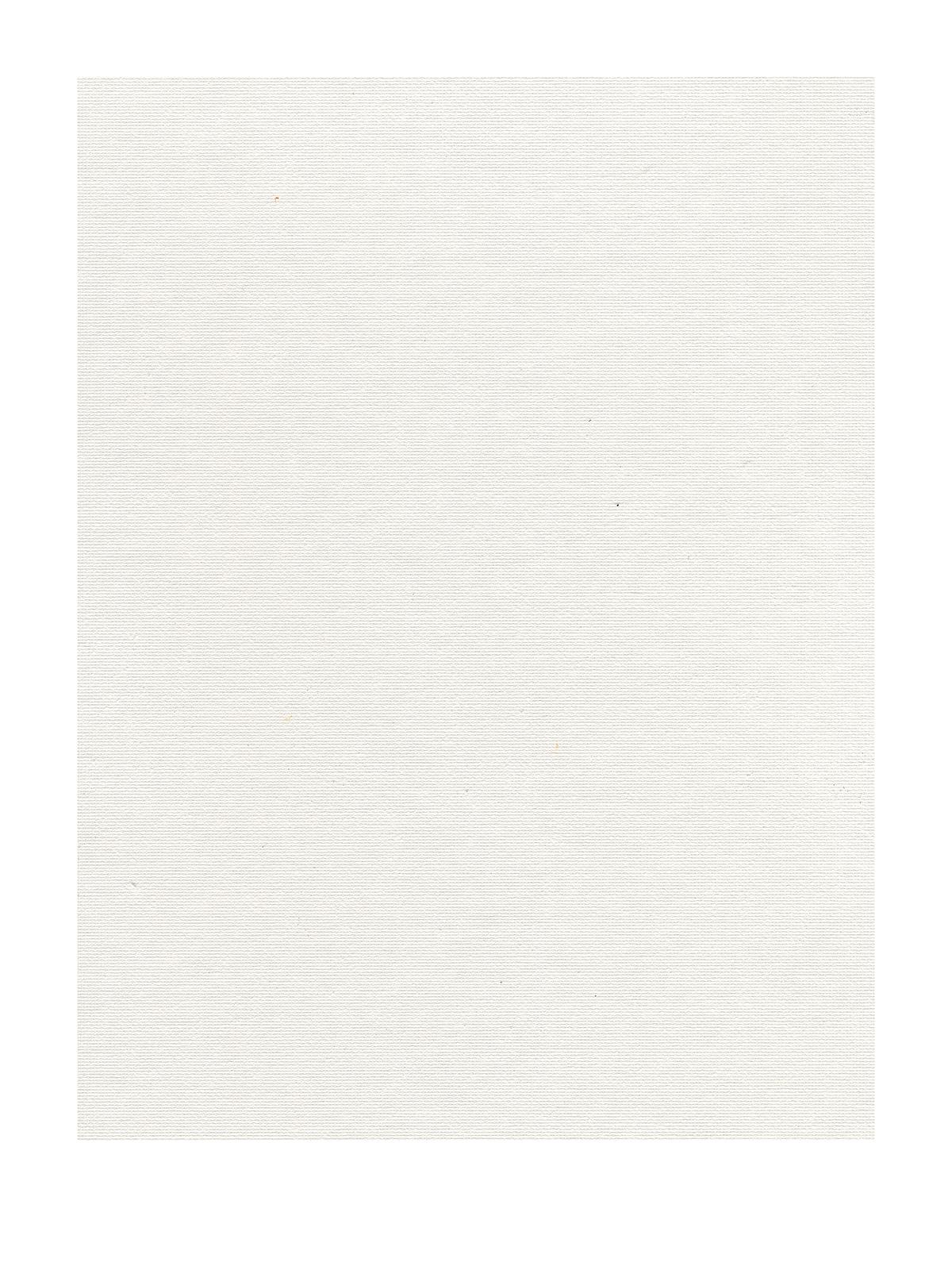 Zoom Image

These acid-free, acrylic titanium primed canvas boards provide an economical alternative to traditional stretched canvas. All panels are completely turned and glued on heavy board for ensured durability. Frederix Canvas Boards are more portable than traditional stretched canvas, making them a great solution for students and artists on the move. Suitable for oil or acrylic painting, mixed media applications, and more.
Canvas boards are available individually and in packs.
?
Ask a question about this product | See all questions & answers (8)
Barb B. from Snohomish, WA says:
I absolutely LOVE these for mixed media work and acrylic painting. The price is perfect too.
Share this Product
Enter Quantity & Click 'Add to Cart'
Please wait...
You May Also Like...
by Yasutomo

Draw on cloth as easily as paper
How to get VIP Club Prices
Anyone can be a VIP Member with:
Additional savings on all products
Express order handling
Exclusive promotions
Priority customer service
Product Questions and Answers
I was given a roll of Fredrix linen canvas. I would like to make some boards. What would be a good adhesive to use?
- Asked by John in Idaho on 23-Apr-14
Answer
Acrylic Gesso may be applied directly to the board and used to adhere the linen before the gesso dries. Apply a fairly thick coat quickly and smooth the canvas from the center out to the edges. Follow with two or three more coats of gesso on top to properly prime the linen for painting. If the roll is already primed, try Maximum Strength Spray Adhesive by Blair or the Glass, Metal and More Premium Permanent Glue by Beacon.
- Answered by MisterArt on 25-Apr-14
---
Are these canvas boards good for finger paints or washable paints?
- Asked by Kelsie McDuff on 17-Apr-14
Answer
These canvas boards will work with oils, acrylics, and other media. However, Archival Watercolor Canvas Board by Fredrix is primed with an absorbent gesso that may offer better results for finger paints or washable paints.
- Answered by MisterArt on 21-Apr-14
---
I have only used stretched canvas in the past. Will these boards work with "wet-on-wet" oil technique? Many of my paintings stay wet for many days.
- Asked by Donna D on 09-Feb-14
Answer
These canvas panels are primed with the same amount and quality gesso as the Fredrix stretched canvas. The wet-on-wet technique will work on these panels much like it does on primed, stretched canvas.
- Answered by MisterArt on 13-Feb-14
---
What is the depth of these boards?
- Asked by DIANNE on 17-Aug-13
Answer
This is gesso primed canvas glued to a board which is a 2-ply cardboard. They are a little more than 1/8 in. thick.
- Answered by MisterArt on 19-Aug-13
---
Is this canvas be suitable for crayon art?
- Asked by Trisha on 20-Jun-13
Answer
It should be okay for crayon as it is primed with acrylic gesso.
- Answered by MisterArt on 20-Jun-13
---
Can I paint as-is or do I need to put a canvas on the board?
- Asked by reneec on 14-Feb-13
Answer
The Fredrix canvas boards are an alternative to traditional stretched canvas. The panels are primed and glued onto heavy board, so you can paint directly on them.
- Answered by MisterArt on 14-Feb-13
---
Is the canvas attached to a wood frame that I could put staples in for stretching fabric?
- Asked by Sarah on 07-Dec-12
Answer
These canvas boards are mounted onto a flat heavy board. We do carry pre- stretched canvases that are stretched onto wooden stretcher bars. The canvas material is stapled onto the stretcher bars in this example.
- Answered by MisterArt on 07-Dec-12
---
Do you create custom-sized canvas boards?
- Asked by Stacey on 21-Oct-12
Answer
We do not do special orders.
- Answered by MisterArt on 26-Oct-12
---
Ask a Question About Canvas Boards

Your email will not be shared. We will only use your email address to respond to your question. When asking your question, please be as descriptive as possible, it will allow us to give you the most accurate answer possible.


Customer Product Reviews
Rated by: Barb B. in Snohomish, WA

I absolutely LOVE these for mixed media work and acrylic painting. The price is perfect too.

Rated by: Barb S in Tampa Bay, Florida

These canvas boards take paint and other mediums well. I like them better than deep canvases because they are less bulky.

Rated by: Piliero in Vermont

I have been using these canvas boards for years. They are affordabe, and will last a lifetime, plus .

Rated by: JudyB in Texas

Excellent product. Very prompt delivery and good pricing.

Rated by: Doric T. Jemison-Ball ll in GUALALA, CA

FREDRIX CANVAS BOARD IS EXCELLENT IF YOU NEED CANVAS BOARD, AND THE PRICE IS RIGHT. I recommend FREDRIX CANVASBOARD highly!

Rated by: Gabriella in Pacific Northwest

These boards are very sturdy and especially good for students. The price is great!

Rated by: Jan in California

Fredrix canvas boards are my favorite. The surface is good for palette knife and brush painting. The boards were shipped quickly and arrived in perfect condition.

Rated by: Rita in Minnesota

I was very pleased with the quality and price of the canvas boards. The shipment arrived very quickly and in excellent shape. It was my first purchase from your company but it certainly won't be the last. Thanks for being there.

Rated by: Susan C in Monterey, CA

Wonderful! Thanks for a quality, affordable product.

Rated by: Susan K. Visual Artist in Largo, FL

These canvas Boards work as described. It is a sturdy, good surface for design work before a larger painting. I also keep them in my classroom for demonstrations, and group lessons. I buy them in quantity so I will always have them handy. The price is great and the shipping is fast and secure.

Rated by: Barb in Snohomish, WA

I do a lot of collage work along with acrylic paints, and these are perfect for that. The price is absolutely unbeatable!

Rated by: Patti in Monterey Peninsula, CA

Great price and great quality boards. Misterart provides excellent service and prices! Thank you.

Rated by: Jeannine in Casa Grande AZ

Have always worked very well, that's why I come back for more

Rated by: Helen in West Palm Beach, FL

I've been using Fredrix boards for decades -- high quality at modest cost. I find them equally good for oils and acrylics.

Rated by: MMM in OH, USA

Excellent! I will only buy from MisterArt.com

Rated by: Bridget in Portland, OR

They are great! Perfect for the project I needed them for. Plan on ordering from Mister Art again. And others have asked me and now my friends are also using mister art!

Rated by: M in Duluth, MN

These are great!

Rated by: Katherine B. in birmingham, AL

I adore these boards! They're sturdy and dry quickly. Great for practice, they frame well and you can't beat the price.

Rated by: Patty T. in Redmond, OR

Ideal surface for my textured acrylic work and collages. I would prefer a blank backing or very muted logo and text as it is costly and time consuming to cover. Perhaps the inf could be put on a removeable wrapper.

Rated by: Jodi G. in Elgin, SC

I am a new artist and these are great to practice on and inexpensive

Rated by: Lisa D. in Pine Brook, NJ

I ordered a package of canvas boards for my daughter's painting party. The kids loved the idea of each having their own canvas to paint on. The quality was great and so was the price!

Rated by: Leni F. in Mt. Sinai, NY

Bought these to be cut down to fit two frames that were about 1/4 inch bigger than stretched canvases. Canvas boards do not warp like old ones years ago. I do not like painting on masonite. The gesso process never works for me. So if you want a hard surface try these.

Rated by: Tanya M. in Walden, VT

I would love to buy all the canvas.They are great!

Rated by: Pilisa C. in Sedona, AZ

I use these canvas boards for beeswax and encaustic wax collage pieces and they work wonderfully! They accept the wax well and it doesn't crack off over time as it can with stretched canvas.

Rated by: Patricia W. in Laguna Beach, CA

You cannot go wrong with these canvases. They are easy to transport and great for practice and studies. Will continue to buy.

Rated by: Erika H. in Minneapolis, MN

Great canvas boards for an excellent price. Fast shipping. Well packaged. Highly recommend!

Rated by: Jason S. in Glasgow, MT

Wasn't too happy with the corners being smashed somewhat.

Rated by: Melissa S. in santa cruz, CA

love em, paint adheres well to them great price for so many, and easy to frame.

Rated by: Miriam K. in Dodson, LA

Great panels for small oil paintings.

Rated by: Vicki T. in Long Grove, IL

I loved the way these handled watercolor and acrylic paints. Great price too!

Rated by: Chelsea S. in mineo, AE

Awesome boards to practice on w/ acrylic paints!

Rated by: Annie M. in Kennesaw, GA

Fredrix canvas boards are fantastic!!! Best pricing around!

Rated by: Ginger J. in Littleton, CO

Couldn't beleieve how fast shipment was. Very impressed and will order again very soon.

Rated by: linda r. in incline village, NV

Excellent product for the price. I'm just starting back into oils, and did not want a big investment for "practice". These are perfect, and the delivery was excellent. I was really impressed with the care in packaging.

Rated by: Joseph L. B. in Staten Island, NY

I am a beginner at painting with acrylics, and find that the Fredrix canvas boards are very economical and perfect for my neeeds.

Rated by: Donald M. in Eaton, OH

I have used these in the past and have been pleased. excelent price.

Rated by: Marjorie T. in Souris, ND

The FREDRIX brand of canvas board is still the best, though I have tried others. This one has the least warping problem. I always try to keep a stock on hand for my students.

Rated by: Sarah V. in Sierra Vista, AZ

These canvases were awesome, I'm a scrapbooker but I needed canvas to make my sons advent calendars for christmas. Everwhere else wanted way more money. These are totally worth the price and a good canvas for crafting. I'm definately shopping here again.

Rated by: Gary & Maria W. in Spokane, WA

Very straight, good quality, it's a fantastic product for the price it makes the hobby reasonable.

Rated by: Penny Q. in San Diego, CA

Very good quality.

Rated by: Jan S. in Fremont, CA

Frederix Canvas Boards are the choice canvas board of artists. They are free from flaws, don't warp, and take oil or acrylic paint easily.

Rated by: Bettie S. in Spotsylvania, VA

Great product, great service, fast shipping! You all are GREAT! :)

Rated by: christine F. in E.Bridgewater, MA

Great basic canvas. I use these because it's easy to frame them with in stock store frames. I use acrylic paints on these canvases and they work great.

Rated by: Joan S. in St. Simons Island, GA

I purchased a dozen of the canvas boards for a landscape painting workshop I recently attended. I loved the convenience and size - I could fit several boards into my paint box in the morning, and they didn't allow light to shine through the back (a problem with stretch canvas. They are strong enough to withstand rough treatment in the field. I found the canvas boards to be a perfect option for my needs.

Rated by: Roda H. in Phoenix, AZ

I bought the Fredrix Canvas Boards for my spouse who is a recreational artist. They are top quality and work very well for different types of paint. I am very pleased with the product and with MisterArt.com. The boards came within a week and were in perfect order and I ordered like 30 boards, all different sizes!!!

Rated by: Ali K. in West Bloomfield, MI

Everything was ok.

Rated by: Margaret R B. in Yachats, OR

I needed a specific size in this product. I could'nt find it in any retail art store. MisterArt.com carries a great selection. They had exactly what I needed.

Rated by: L. K. in Los Angeles, CA

I LOVE Fredrix Canvas Boards. I am in an apartment and canvases start to take up lots of room. These boards are wonderful. The quality is good, and I can even frame them in regular frames. Great buy.

Rated by: Nicole B. in Birmingham, AL

Very satisfied. Exactly what I ordered, great price, and super fast shipping.

Rated by: Joette L. in Ojai, CA

Very satisfied - I got exactly what I ordered, at the best price and faster than I expected. I will buy again and again from misterart.com!

Rated by: Linda L. in Scarsdale, NY

I winced when I had to buy a larger canvas locally; it was twice what I could have paid here. I love the quality of your products, service and convenience of shopping at home. I gave all my adult education classmates and instructor your website so they can buy this great product, and also the others they need for acrylics work.

Rated by: Cindy B. in Grand Junction, CO

I am a beginning painter, and got tired of taping canvas sheets to my drawing board. I wanted to try the "real thing," and I love painting on canvas. Someday I will probably graduate to the stretched kind, but for now, I use these boards in many different sizes and I really love using them.

Rated by: Ptricia R. in Coral Springs, FL

Not only was placing my order extremely easy, but the quick arrival time made me the happiest. Your great prices and the fast shipping are well worth it. I'm definitely going to be a repeat customer.

Rated by: Gary P. in San Diego, CA

As far as quality and getting your moneys worth these are the best, I have stacks of these panels, and they are always ready to go. Ciao

Rated by: Patricia W. in Laguna Beach, CA

The Fredrix canvas boards are perfect for carrying back and forth to class. The boards are lightweight and work well for framing.

Rated by: Betty M. in Rapid City, MI

For the price of this Canvas Board it is the best. I have used the board for some time, and find it is the best too work with, and the paint goes on great.

Rated by: Joan M. in Arvada, CO

When using acrylic heavy body mediums, I found the larger boards tended to warp and curl (24"x30") but has not been my experience previously with Fredrix boards. A good brand with exceptional durability, this is great for moderate work with lighter bodied acrylics.

Rated by: Penny Q. in San diego, CA

I teach art lessons to children and they love working on these canvas boards. It really helps with the "wow" factor.

Rated by: Janice R. in Ellenwood, GA

There was some minor damage to the corners of three of the canvases I ordered, not more than 3cm., usable! I like the product, maybe a do not drop will help with the next order.

Rated by: brandy p. in albuquerque, NM

Great price, quality product!

Rated by: Katherine N. in Ypsilanti, MI

I heart Fredrix Canvas Boards

Rated by: Katrina S. in MONTCLAIR, NJ

Fredrix canvas boards are easy to work with, as well as being portable and easy to store.

Rated by: Leslie B. in Durham, NC

What a great deal for a great product. I was able to use them for experimenting and for finished projects. I was able to scrap my original collage off the canvas and paint over it without harm. I would recommend this product.

Rated by: Kelly O. in Port Hueneme, CA

Great product! I highly recommend Fredrix canvas boards; they are great for any painter, they're easy to frame, and very affordable!

Rated by: Pat R. in Scarsdale, NY

I use it for testing and it works well.

Rated by: Peggy F. in Muncy Valley, PA

This was my first purchase of canvas. It was a gift for my gifted 18 yr old grandson. He was extremely happy with the item. I didnt know how reasonable the prices were until I shopped around and found Fredrix Canvas on Mr. Art site. Ordering,payment method and shipping were all excellent.

Rated by: Jayne P. in Columbus, OH

Excellent price and great canvas boards.

Rated by: TERI P. in SPRINGFIELD, MA

VERY PLEASED WITH QUALITY AND PRICE.

Rated by: effie V. in No Hampton, NH

I use only your canvas boards for my acrylic paintings. they are easy to work on, give a good finish to my paintings and are easy to frame.

Rated by: Robert L. in hamilton, TX

great board good for detail work

Rated by: Lana J. in Abita Springs, LA

Good quality boards (I use them for acrylic painting.) Kudos to MisterArt for the speed at which my order arrived.

Rated by: Roxanne L. in vermontville, NY

As long as i have been painting i have always use Fredrix canvas boards and i love them . They are the only canvas boards i use they fit my budget and are so easy to work with and frame.

Rated by: Sallie P. in Arvada, CO

Bought these for my son and he is quite impressed with their durability and quality. He says his paints are very workable on these surfaces and the price is very reasonable, as well als the variety of sizes.

Rated by: Sandra B. in port st lucie fl, FL

excellent product

Rated by: Ellen R. in Bedford, VA

These are excellent boards with a wide variety of sizes that I like to use when trying a new technique or working on the getting just the right properties for my paintings. They make a great finished practice piece!

Rated by: Kath H. in Greenville, NC

I bought this because my daughter is just starting to experiment with painting and multiple mediums. Who new I'd get so lucky!

Rated by: Laurie C. in Hazleton, PA

Ok canvas for the price. It tends to flex while painting on it.

Rated by: Melissa C. in Lafayette, LA

This is a great value for quick projects and student work.

Rated by: Lisa G. in Albuquerque, NM

My daughter loves the boards - she prefers them to stretching canvas and it gives her great practice. Easy to use.

Rated by: Cindy S. in ELPASO, TX

THIS BOARDS ARE VERY GOOD.I BOUGHT THEM 4 MY DAUGHTER FOR ART CLASS.THEY ARE THICK.I CANNOT FIND CHEAPER PRICE ANYWHERE ELSE.

Rated by: Devon N. in Valley Springs, CA

I use these in bulk for painting book illustrations, and find the value unbeatable. The quality is fantastic, and the unblemished canvas is perfect for creating photographable finished work.

Rated by: Harry B. in Leland, MS

These are great for quick and portable paintings, I carry them in my truck to use during free time. They will warp with moisture such as a rain by just being left in the vehicle.

Rated by: Katharine G. in Shreveport, LA

Not only are the prices and quality of their products great, the service is unbelievable. Every order ships promptly and arrives within a few days. My first order arrived in 2 days and subsequent orders have done just as well.

Rated by: Daniel G. in Madison, WI

Great for the price. The backing material is a little weak, but you get what you pay for.

Rated by: angele m. in fayetteville, AR

i love these boards for EVERYTHING!!! small projects...practice, for new paints, pencils, markers... they are great to have...A MUST HAVE!!! EXCELLENT PRICE!!!!!

Rated by: helen e. in Atchison, KS

I have always been satisfied with all I have purchased and plan on ordering again.

Rated by: anita k. in san diego, CA

I have been using Misterart.com for all my art supplies. Great partnership. Great quality supplies.

Rated by: Carolyn C. in Washington, DC

Solid construction and strong adhesion of paint make this product a good choice, particularly for larger sizes not available in regular stretched canvas.

Rated by: Tom M. in Lubbock, TX

Fredrix canvas boards suit my needs perfectly. The quality I receive for the price I pay is the reason I use them. Great bargain.

Rated by: terry T. in Menlo Park, CA

I'm a beginning oil painter and was happy to fine these canvas boards. Other brands I have tried are useless, either too slick so that the paint moves around too much, or too absorbent so that it soaks up all the oil and the paint becomes too dry and stiff. Great price buying them by the dozen.

Rated by: Diana L. M. in Valdez, AK

very good quality canvases.

Rated by: Lina Elpusan T. in Carson, CA

Excellent value.. wonderful service- service as recommended by someone who also has provided excellent customer service for the past 30 years- me!

Rated by: Marie D. in Warren, MI

I've been using Fredrix canvas for quite a while and I love it. I use the canvas boards for my senior art sessions. The 8"X 10" size is perfect for them to use--the price is certainly right for me and the easy toting of the boards from one area to another works beautifully.The seniors, even though many are not seasoned artists, feel they are working with professional quality materials--and they really enjoy working on the canvas boards rather than throw-away paper products. Applying their images to the canvas boards gives their work a sense of permanency. I have nothing but good things to say about Fredrix canvas. I use Fredrix stretch canvas frames for my personal artwork.

Rated by: Rebecca G. in Juneau, AK

great canvas boards for all sorts of art projects. what a price! i can create all day long with these!

Rated by: Laura R G. in Dayton, OH

I love these boards. They are so sturdy and inexpensive that I don't feel guilty while learning different techniques. And there are a huge assortment of sizes.

Rated by: carolyn o. in sweet home, OR

Great quality, I love painting with these plus there are many different sizes you can choose from.

Rated by: melanie m. in bham, AL

great for exercises and workshops. Not for quality paintings i sell, but i use them to work out colors for larger paintings. can't beat the price! For saleable canvas panels, i like to use the pintura or panellis.

Rated by: melanie m. in bham, AL

great for exercises and workshops. i use them to work out colors for larger paintings. can't beat the price!

Rated by: kimberly a. in Lubec, ME

I will begin with a Thank You! Fredrix always works. I was in need of this certain size canvas board and I was unable to find the size I needed. To my suprise I found your website. My painting is completed and already sold. Beautiful, beautiful. K.

Rated by: Ashley S. in Glen Burnie, MD

A great option for painters! Nice texture, flat to store, very convenient and practical. I love these.

Rated by: Trina W. in Tumwater, WA

The best! Perfect for mixed media and collage work.

Rated by: Jerry O. in crosby, TX

I was pleased with the product and have no complaints, they were shipped and recieved on time and will probably buy more when needed

Rated by: Robyn V. in Alton, IL

Good product..I use for decorative painting and have done many projects on these.

Rated by: Angelika K. in Oakton, VA

Great for every day use. Good to have some around for any project.

Rated by: PETER A G. in NAPLES, FL

QUALITY PRODUCT AT A VERY REASONABLE PRICE...A NOVELTY IN THIS DAY AND AGE..KEEP IT UP.. WE NEED MORE QUALITY AND SERVICE IN OUR LIVES

Rated by: patty c. in milford , OH

I loved the canvases I got they are really easy to paint on and the cost is so easy to live with. I will buy many more.

Rated by: Bess H. in Hillsdale, MI

FREDRIX CANVAS BOARDS ARE GREAT, PUT TOGETHER REALLY WELL AND MISTERART HAS THEM AT GREAT PRICES, YOU CAN'T GO WRONG. WILL RETURN TO SHOP AGAIN.

Rated by: Tami W. in Havana, IL

Wonder product and quick service, will do business again!

Rated by: Chris R. in Aliso Viejo, CA

Not a huge fan of the board canvas. They are good for their prices, but not for quality paintings...

Rated by: Helen L. in Naugatuck, CT

I buy the Fredrix canvas boards for my Senior center art class students. These boards are great and the seniors love painting their acrylics and oils pictures on them. The price is right and the quality is super!

Rated by: Lisa A. in Homestead, FL

I love that these are flat and different from the normal canvas boards that I had become accustomed to. You can string several of these together to create a wonderful looking mini book and then decorate like a scrapbook!

Rated by: Audra G. in Celina, TX

Wonderful product. We used to decoupage paper printed photos of the children and then antiqued them. They looked fabulous and very economical.

Rated by: lisa m. in cincinnati, OH

I use these very inexpensive, decent quality boards for quick studies. I buy them in bulk and sometimes do 6-8 quick paintings before approaching a large, expensive canvas.I think they would be great for plein air painting, too.

Rated by: Patt D. in colbert, WA

Great boards, nice feel, good finish, I've tried others. Shipped right out, I am pleased, and will order again

Rated by: Lindsey A. in Germantown, WI

I was leary about buying online but this company was great! The delivery was on time and the product was exactly what I wanted. The people who worked with me on the phone were friendly and helpful. I will definitely order again from Mister Art!

Rated by: dexter s. in sarasota, FL

good quality, fast shipment

Rated by: Christy R. in Anchorage, AK

The boards were pack very good and arived sooner than I thought they would living here up in Alaska. I would have been nice if I knew from the website if the grain was large tooth or fine. They ended up being fine. Never the less, they are great!!!!

Rated by: Angelina G. in Reisterstown, MD

I prefer the stretched canvas over the canvas boards but they were pretty good products

Rated by: Kari F. in Verona, WI

These were perfect! I make frames that I paint and then add personalized quotes to these canvas'which I then insert into the frames. They fit perfectly and look adorable.

Rated by: Desiree A. in Orlando, FL

I had never used canvas boards before, but I really liked these. They are great for my projects and I can afford them. I am sure I will order more.

Rated by: Walter K. in Deming, NM

We found that these Fredrix Canvas Boards help produce some beautiful paintings using acrylics or oils. A great way to develop your skill.

Rated by: Walter K. in Deming, NM

If you want to start painting and need supplies this is one place to get them at a reasonable price. These canvas boards are great.

Rated by: Walter K. in Deming, NM

It's a great way to start off and the prices are reasonable. A great place to do business with and dependable. Thanks.

Rated by: Remi P. in San Francisco, CA

It's a great starter set to use for a first time painter such as myself.

Rated by: joonhee k. in rochester, NY

It's better than I expected. Good quality and price. I'd like to buy more.

Rated by: Jeanie G. in lake zurich, IL

The shipment was fast, efficient, well packaged, and exactly what i wanted. thanks

Rated by: STANLEY A. in LEESVILLE, LA

Excellent quality and price. Best I could find anywhere. Came before I expected it.

Rated by: Jane G. in mount dora, FL

These canvases are a great value, I did a lot of comparing and couldn't beat the price or quality!

Rated by: Muhammed K. in Brookhaven, PA

Good quality, easy to carry and accepts colors naturally.

Rated by: Billie R. in Bloomingburg, NY

Good quality canvas board, especially for the price. Works well both for painting and collage without warping. Buying them by the dozen makes it so convenient. I always have them on hand for whatever project I choose.

Rated by: Richard R. in Rayville, LA

Thumbs up...The only way to go for Acrylic painting on quality canvas boards! They hold up to thick layers of paint without ever warping. I order them a dozen at a time. The price is reasonable enough that you can AFFORD to paint. Daddy told me to "stick with a winner," and I am. Great product and I hope they never change a thing.

Rated by: j g. in costa mesa, CA

Absolutely the most economical deal if you are doing a large piece. I used 10 22 X 28 inch canvases to make a mural for a stairway and could not be more please with the results.

Rated by: Mary M. in Charlotte, NC

I love painting on this type of surface but had difficulty finding a hard canvas in the large size that I needed. I was delighted to discover MisterArt.com with your wonderful selection, fabulous prices and quick delivery time. This was my very first order with you and I was quite pleased. I plan to become a loyal customer and tell my friends about your company. Thanks.

Rated by: Joan C. in new york, NY

I've been painting for over 15 years and sell my art. These are simply my favorite surface. Love them. I seem to do some of my best work on them. Weird but true.

Rated by: Sandra F. in Chesterton, IN

Excellent! Perfect for every type of art project that I do. Great Price too! When I use these up I'll definetly come here to buy more!

Rated by: Raine M. in Ardsley, NY

I love these boards - they're cheap and they work well with near any sort of paints.

Rated by: sue w. in southlake, TX

I am very, very pleased with these canvas boards! Economical, great quality, and MisterArt.com has proven over time to be the best way to buy my supplies.

Rated by: Michele W. in Roseville, CA

What a fabulous product & MisterArt.com is the best place to shop! Thank you so much!

Rated by: Joyce I. in PELAHATCHIE, MS

I teach an art class at the nursing home where my Mother-in-law resides and I furnish their 'stuff.' Frederick's canvas boards are an economical way to keep them painting . They can handle them better. I will order again

Rated by: yoshi m. in san francisco, CA

great product and great service!!!!!

Rated by: Sharon D. in Ottsville, PA

I used the Fredrix Canvas Boards with my students and they I love them as much as I do. The paint we are using are acrylic and also oil the best part is they aare already primed and this cuts down on time for all of us. Thanks Sharon Daniels & Students of (The Child's Easel)

Rated by: tina c. in gainesville, GA

The product was wonderful. I have just started painting as a hobby and was looking for something nice , reasonably priced as well as somewhat thin. This product was all of the above. Keep up the good work

Rated by: Anna W. in Fairbanks, AK

The well-primed surface allows for excellent adhesion of a wide variety of media, and the sturdy but thin construction makes these boards ideal for mixed-media uses. I've used these boards for years- great quality for a low price. Great for experimenting prior to large stretched canvas designs, and great for finished pieces. Easy to frame since they are so thin. Larger boards can warp, especially when used with water colors, so I use medium and small boards primarily. Great package deals on these!

Rated by: Kelly A. in New York, NY

You can never go wrong with a Fredrix Canvas Board. It's ideal for exercises and studies. Great for students.

Rated by: Leah C. in Manhasset, NY

I love these boards. The are fun and easy to use.

Rated by: Dawn R. in Jonesport, ME

GREAT PRODUCT, PRICE IS RIGHT AND QUALITY IS GOOD. I JUST KEEP BUYING THIS PRODUCT OVER AND OVER.

Rated by: Renee S. in Memphis, TN

This is perfect for the artist that just wants to sit down and paint without much preparation. Excellent for acrylics.

Rated by: Yolanda V. in Palmdale, CA

I have recently purchased canvas boards for acrylic and also the new watercolor specialized boards (for watercolors only, although I'll bet they'd be OK for any medium)...It is so nice to have the sturdiness instead of the sometimes crinkly and waterlogged watercolor paper and it looks more professional...strokes are more even and I love these canvasses. It is again another option available to us who don't have the benefit of knowing what is available...MisterArt.com gives us options in pricing and quality...

Rated by: Laura S. in Somers, NY

Great canvas boards--the same as we got at my daughter's art school--at a much better price. Perfect for students. Works well with acrylic and oil pastels. Don't know about with other media because we haven't used them.

Rated by: Heather L. in Atlanta, GA

These are my favorite canvas boards to work with!

Rated by: Sue A. in Canyon Country, CA

I bought these boards in all sizes and started painting the day they arrived. They're great! The prices are amazing and I am very happy with the results.

Rated by: Kerry F. in Rapid City, SD

These boards are very functional. They are a great price. Buy in packs of 12 and you can't beat the price. Fredrix makes a quality product that lasts. I use a variety of mediums and the primed boards work with acrylic, pencil, watercolor... great deal!

Rated by: Mandi F. in Tuscaloosa, AL

I really like these canvas boards. They are easy to handle and store. They also frame well. They are great for preleminary work or to use to decorate your own home.

Rated by: Holly J K. in Magdalena, NM

The price is so good on these...they work great for doing a pre-painting for a larger piece. Also just an economical way to experiment.

Rated by: randall y. in Huntsville, AL

Canvas was great for the price. Just what a beginner needs to start on.

Rated by: Amy P. in Landing, NJ

Great price, perfect condition. MisterArt.com packs securely so no bumps or scrapes.

Rated by: Cynthia C. in Sacramento, CA

Ordered for my father-in-law as a birthday gift. He loved them. At these prices I can get them for him anytime!

Rated by: Tanya P. in Tampa, FL

Great Price! Works great with acrylics!

Rated by: Melsky W. in 29 Palms, CA

Perfect for use with acrylic paint. Has a smoother, harder surface than most canvas but still has enough tooth to hold paint. You can't beat the price!

Rated by: Miriam F. in Lakewood, NJ

These were perfect for my beginner students. The 8 X 10 size I used was strong, and a perfect size for the students to cover. They also liked the fact that the label on the back gave them an area to write their names, so they would not mix up whose painting was whose, while they were partly done.

Rated by: Rebecca M. in Cayce, SC

Perfect for my budding artist. Excellant value with speedy delivery time.

Rated by: Andre P. in lyndhurst, NJ

They are very good for quick paintings/art projects. They tend to warp a bit in the middle but the are good enough for small projects

Rated by: Sally S. in Roxbury, CT

The canvas boards were for a beginning oil painting class, and they came in plenty of time for my students, in spite of the fact that I was unable to order until the last minute--Great!!

Rated by: Melissa W. in New London, CT

Good value, though they are not the thicker canvases and I thought they would be.

Rated by: Shana T. in N.A., IN

I ordered two of these canvas boards for a "first time" art project. I painted abstract paintings on the canvas boards to hang above my sofa in my living room. The canvas boards were everything I expected them to be, and held my paint perfectly. I will more than likely purchase them again.

Rated by: W R. in Clarksville, TN

Great product and an even better price!

Rated by: Anneliese N. in Brooklyn, NY

Fredrix...it's all I use! It's affordable, easy to frame and takes abuse well. I prefer using Fredrix canvas boards to any other type of canvas.

Rated by: Alissa R. in dallas, TX

These are well made - have texture - great price and take paint well - easier to frame than wrapped canvas

Rated by: Carrie C. in hattiesburg, MS

Large canvases are hard to find that are afordable if you are using it as a hobby. Even after the s&h are included... I still come out with the better deal.

Rated by: Kim N. in Coupeville, WA

These are so great! Already primed and ready to go. A great way to get the surface of canvas at 'starving artist' prices. And standard sizes make for easy framing!
Add Your Review
Tell us what you think. We appreciate you taking the time to share your opinion with other artists and crafters. Please keep your review detailed and specific.
Tips on Writing Reviews
Rating Scale
(5-Star) Excellent
(4-Star) Good
(3-Star) Average
(2-Star) Fair
(1-Star) Poor
Do:
Give your perspective on how you used the product and why you liked or disliked it.
Keep your reviews short enough to hold the audience's attention.
Be honest and mindful of others when providing editorial commentary.
Don't:
Include phone numbers, addresses, URLs, or HTML tags.
Write profanity, obscenities, vulgarities, or spiteful comments.
Make defamatory comments.