First of all I would like to say that the brushes were for my husband who is an artist and he was delighted that I found something new or that he did not know about. You made his day! If he needs supplies in the future, I shall again look at your site as I find it impressive and quantitative. Thanks again
Peggy
Prior Valley Center, CA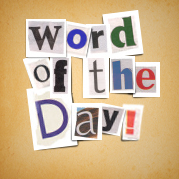 raising
The shaping of a malleable metal such as silver or gold by hammering it around a domed model generally of pitch, to extend it from a sheet to a hollow form.
jade
Yü in Chinese, is a general term for numerous semiprecious gemstones, including nephrite (also called greenstone) and jadeite (a member of the tremolite-actinolite family of minerals), obtained as a pebble or boulder in greens and white, along with agate, onyx, serpentine, amber, and lapis lazuli. Extremely hard, it is worked with abrasives to form sculpture and ornaments, usually small in size, especially in China. During the Neolithic period primitive people almost universally used stone tools and carved decorative objects of jade-like stone. Only the Chinese, however, developed a long tradition of jade work. Other peoples stopped using the material after the Stone Age. Since Jade cannot be cut by metal, the carving process has mainly been that of abrasion. The original tools were probably slabs of sandstone and wetted abrasive sands made from crushed quartz, garnet, and corundum. Refinements in cutting, carving, drilling, and polishing techniques were developed gradually over time. Since jade working has always been laborious, requiring tremendous skill, jade objects were used for ceremonial, burial, court status, and other decorative purposes. They were rarely used as utilitarian objects.

Japonisme
In the late 19th century, European artists had their first glimpse at Japanese woodblock prints, provoking paintings that demonstrate a heavy influence of Japanese art on painters in Europe.
Example: Henri de Toulouse-Lautrec's At the Moulin Rouge, 1892-1895

jolleying
Shaping a thin layer of clay over a revolving plaster mould with a shaped template or profile.

Latest Product Reviews
I've had trouble finding brushes of this quality for a number of years. To find them at these prices is a real joy! These are first- rate sign brushes....take it from one who began lettering in the 70s.
- James A in Glover VT
I have used Delta glass paints for years. They were wonderful. The "new" batch is awful. Too thick, hate the opening, and I still have votive glasses painted with old version. New stuff is coming off. Very disappointed.
- Alex C. in New York, NY
In addition to my first review about krylon fusion clear u v protection ; the directions say that if you use a krylon base that the clear will go on white and after 24 hours it will turn clear . Well 4 days later my plastic gun stock is still a pretty pearl white ; not the neat camo paint job I intended . I gave it a far sight more than 24 hours ; I guess it's back to the drawing board !!!!!
- George B. in Lucedale Ms.
Free Download for Kids

Download FREE
coloring book
pages to color at
home or school.
View Pages »