As a brand new customer I was overjoyed to find your products live up to their reviews. For convenience and time factor and of course price and product quality I for once am grateful to be connected to the internet.
Sandra
Cherry Valley, CA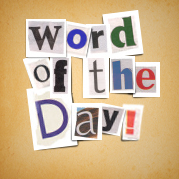 egg tempera
A watercolor medium used for permanent, fine works.
jade
Yü in Chinese, is a general term for numerous semiprecious gemstones, including nephrite (also called greenstone) and jadeite (a member of the tremolite-actinolite family of minerals), obtained as a pebble or boulder in greens and white, along with agate, onyx, serpentine, amber, and lapis lazuli. Extremely hard, it is worked with abrasives to form sculpture and ornaments, usually small in size, especially in China. During the Neolithic period primitive people almost universally used stone tools and carved decorative objects of jade-like stone. Only the Chinese, however, developed a long tradition of jade work. Other peoples stopped using the material after the Stone Age. Since Jade cannot be cut by metal, the carving process has mainly been that of abrasion. The original tools were probably slabs of sandstone and wetted abrasive sands made from crushed quartz, garnet, and corundum. Refinements in cutting, carving, drilling, and polishing techniques were developed gradually over time. Since jade working has always been laborious, requiring tremendous skill, jade objects were used for ceremonial, burial, court status, and other decorative purposes. They were rarely used as utilitarian objects.

Japonisme
In the late 19th century, European artists had their first glimpse at Japanese woodblock prints, provoking paintings that demonstrate a heavy influence of Japanese art on painters in Europe.
Example: Henri de Toulouse-Lautrec's At the Moulin Rouge, 1892-1895

jolleying
Shaping a thin layer of clay over a revolving plaster mould with a shaped template or profile.

Latest Product Reviews
I have been using Pelikan opaque watercolors for 40 years. I love them. They last a long time. The colors are great. Also, with more pigment, you can achieve rich vibrant colors that don't fade. I don't put my finished pieces in the sun. And they don`t dry up like tube watercolors. I have given them as presents also.
- Diana B. in Chimayo, NM
I use this tape to hold the Mylar on the drafting table. It's a very good tape! It releases without leaving residue, and it is thin enough to let the rule slide on top. The tape doesn't break while unrolling, unlike many others. I highly recommend it.
- Yacht Designer in Maine
I agree with the other 5-star reviews. Compact and sturdy. I use a waterbrush, not the included brush.
- Russell in Tupelo, MS
Free Download for Kids

Download FREE
coloring book
pages to color at
home or school.
View Pages »