Thank you for your amazing service. I placed this order Tuesday evening and received it today! Didn't think it was possible to order and ship something that fast without paying a premium shipping charge. I will certainly use you again when I need art supplies.
Earl
Klamath Falls, OR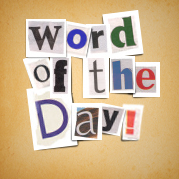 lamentation
A depiction of the grief of Mary and holy and celestial beings for the death of Christ, after he has been removed from the crucifix.
Example: Giotto's Lamentation, c. 1305
jade
Yü in Chinese, is a general term for numerous semiprecious gemstones, including nephrite (also called greenstone) and jadeite (a member of the tremolite-actinolite family of minerals), obtained as a pebble or boulder in greens and white, along with agate, onyx, serpentine, amber, and lapis lazuli. Extremely hard, it is worked with abrasives to form sculpture and ornaments, usually small in size, especially in China. During the Neolithic period primitive people almost universally used stone tools and carved decorative objects of jade-like stone. Only the Chinese, however, developed a long tradition of jade work. Other peoples stopped using the material after the Stone Age. Since Jade cannot be cut by metal, the carving process has mainly been that of abrasion. The original tools were probably slabs of sandstone and wetted abrasive sands made from crushed quartz, garnet, and corundum. Refinements in cutting, carving, drilling, and polishing techniques were developed gradually over time. Since jade working has always been laborious, requiring tremendous skill, jade objects were used for ceremonial, burial, court status, and other decorative purposes. They were rarely used as utilitarian objects.

Japonisme
In the late 19th century, European artists had their first glimpse at Japanese woodblock prints, provoking paintings that demonstrate a heavy influence of Japanese art on painters in Europe.
Example: Henri de Toulouse-Lautrec's At the Moulin Rouge, 1892-1895

jolleying
Shaping a thin layer of clay over a revolving plaster mould with a shaped template or profile.

Latest Product Reviews
These magnets are awesome! I use them for numerous things, gluing them to flashlights so they won't rattle in a car. Glued one on a old fine paint brush to sweep off my keyboard on my computer, storing it on a file cabinet in the room. Hold a piece of metal to be welded on a vehicle. But the glue utilized must be strong, for the first stuff I used, the magnet tore loose from the flashlight. I use JB Weld-minute weld epoxy.
- ArchieA in Olympia WA
I really like the frame. It's sturdy and well made. In the one I've opened, there's a little imperfection in the glass that's not noticeable if it's set at the bottom (horizontal) side of the frame. It showed a plot more at the top.The mat is off white. I was expecting white. I can still use it, though. For the price, it can't be beat.
- Sally in Florida
These paints seem a little high priced.
- Darrel D in Elk River MN
Free Download for Kids

Download FREE
coloring book
pages to color at
home or school.
View Pages »