I just wanted to personally thank you for your INCREDIBLE service! I am impressed with the wonderful, fast, follow-up that I always receive from MisterArt.com. I know that, as customer service reps, you have many people calling to complain about one thing or another most days, and this is a big thank you instead! So...Great job! Atta boy (or girl)! Keep up the good work! Thumbs up! I'm impressed! Way to go! Wonderful job! Well done!
Susan
Thornton, CO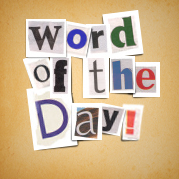 brush cleaner
A compound used to clean oil, acrylic, lacquer, etc. from artists' brushes. May also refer to a vessel or holder used for brush cleaning. This last is also called a "brush washer," typically consisting of a metal cup surmounted by a sturdy wire coil designed to hold brushes suspended in a liquid solvent.
jade
Yü in Chinese, is a general term for numerous semiprecious gemstones, including nephrite (also called greenstone) and jadeite (a member of the tremolite-actinolite family of minerals), obtained as a pebble or boulder in greens and white, along with agate, onyx, serpentine, amber, and lapis lazuli. Extremely hard, it is worked with abrasives to form sculpture and ornaments, usually small in size, especially in China. During the Neolithic period primitive people almost universally used stone tools and carved decorative objects of jade-like stone. Only the Chinese, however, developed a long tradition of jade work. Other peoples stopped using the material after the Stone Age. Since Jade cannot be cut by metal, the carving process has mainly been that of abrasion. The original tools were probably slabs of sandstone and wetted abrasive sands made from crushed quartz, garnet, and corundum. Refinements in cutting, carving, drilling, and polishing techniques were developed gradually over time. Since jade working has always been laborious, requiring tremendous skill, jade objects were used for ceremonial, burial, court status, and other decorative purposes. They were rarely used as utilitarian objects.

Japonisme
In the late 19th century, European artists had their first glimpse at Japanese woodblock prints, provoking paintings that demonstrate a heavy influence of Japanese art on painters in Europe.
Example: Henri de Toulouse-Lautrec's At the Moulin Rouge, 1892-1895

jolleying
Shaping a thin layer of clay over a revolving plaster mould with a shaped template or profile.

Latest Product Reviews
I AM FOND OF THE SIMMONS SWORD BRUSH AS IT IS VERY VERSATILE AND RESILIENT. I USUALLY WORK WITH ACRYLICS AND FOUND ALL THE SIMMONS BRUSHES TO OUTLAST OTHER TYPES.
- DARRELL J. in INMAN, S.C.
I've been using Koh-I-Noor Rapidograph Technical Pens since 1969. My aunt bought me my first set when I was 12 and I have used them daily ever since. I love the fact that I can mix my ink colors to match my watercolor or my wardrobe and use "Pelikan Drawing Ink A" almost exclusively. Though the inks made by Koh-I-Noor and Winsor Newton are satisfactory. If you are a beginner, I would NOT recommend purchasing anything smaller than an 0 (0.35 mm). Even as a professional I find cleaning a 4x0 to be a challenge. I work most often with a 2x0, and find them to produce the smoothest flow, if kept clean.
- Colleen P in Homer, Alaska
I paint quite a few paintings on your canvases and am quite pleased with the great quality of them and your service is always very punctual!!! Thank you, Ron Burton
- RON BURTON in SPEEDWAY,IN 46224
Free Download for Kids

Download FREE
coloring book
pages to color at
home or school.
View Pages »