I just wanted to tell you how much my husband enjoys your paint metals. He is painting his motorcycle as i write this. Thank you so much. I love your company.
monica
Morristown, AZ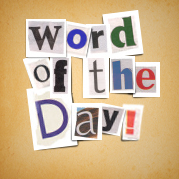 drawing
Depiction of shapes and forms on a surface chiefly by means of lines. Color and shading may be included. A major fine art technique in itself, drawing is the basis of all pictorial representation, and an early step in most art activities. Though an integral part of most painting, drawing is generally differentiated from painting by the dominance of line over mass. The artist's choices of drawing media-- tools and surface-- tend to determine whether a drawing will be more or less linear or painterly in quality. There are many sorts of drawing techniques, varying according to the effect the artist wants, and depending on whether the drawing is an end in itself-- an independent and finished work of art-- or a preliminary to some other medium or form-- although distinct from the final product, such drawings also have intrinsic artistic value. Preliminary drawings include various exercises (e.g., contour drawing, gesture drawing, figure drawing, drawing from the flat), as well as sketches and studies, cartoons and underdrawings. Drawing has been highly appreciated since the Renaissance, greatly because it implies spontaneity-- an embodiment of the artist's ideas. This spontaneous idea has always been used to particular advantage in caricature. The invention of printmaking techniques in the 15th century made possible the duplication and dissemination of drawings, further establishing drawing as a definitive art form. Also see pencil, brush, pen, ink, chalk, charcoal, crayon, pastel, watercolor, wash, hatching, sinopia, abbozzo, computer graphics, and mechanical drawing.
jade
Yü in Chinese, is a general term for numerous semiprecious gemstones, including nephrite (also called greenstone) and jadeite (a member of the tremolite-actinolite family of minerals), obtained as a pebble or boulder in greens and white, along with agate, onyx, serpentine, amber, and lapis lazuli. Extremely hard, it is worked with abrasives to form sculpture and ornaments, usually small in size, especially in China. During the Neolithic period primitive people almost universally used stone tools and carved decorative objects of jade-like stone. Only the Chinese, however, developed a long tradition of jade work. Other peoples stopped using the material after the Stone Age. Since Jade cannot be cut by metal, the carving process has mainly been that of abrasion. The original tools were probably slabs of sandstone and wetted abrasive sands made from crushed quartz, garnet, and corundum. Refinements in cutting, carving, drilling, and polishing techniques were developed gradually over time. Since jade working has always been laborious, requiring tremendous skill, jade objects were used for ceremonial, burial, court status, and other decorative purposes. They were rarely used as utilitarian objects.

Japonisme
In the late 19th century, European artists had their first glimpse at Japanese woodblock prints, provoking paintings that demonstrate a heavy influence of Japanese art on painters in Europe.
Example: Henri de Toulouse-Lautrec's At the Moulin Rouge, 1892-1895

jolleying
Shaping a thin layer of clay over a revolving plaster mould with a shaped template or profile.

Latest Product Reviews
I definately love these, as do my children.
- Nancy in LaPorte In
I absolutely love these markers. The colors are beautiful. They are easy to use as well. These are a good price too.
- ShellyOtt in Orlando, FL
This is a great site. Thank you for being easy to navigate!
- Robert in Arizona
Free Download for Kids

Download FREE
coloring book
pages to color at
home or school.
View Pages »