High quality products, right price and great service. Wide variety of all products. Thank you for all you do.
Marsha
Mesa, AZ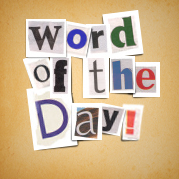 carborundum
Another name for silicon carbide, this is a hard crystalline substance used as an abrasive and in refractory compounds.
Latest Product Reviews
I wish someone had written a review for me. So I am paying it forward! I purchased every single eraser on the market and I did extensive testing!!! I have to say, I found a review too late on You Tube by Owings Art called Eraser review. I highly recommend you watch the video! Don't just take my word for it! I could have saved myself all the hassle, time and money! The Faber-Castell DUST FREE white eraser is hands down the VERY, VERY BEST eraser I have ever used! I love that it does not produce crumbles that need to be brushed away with a drafter's brush. Instead you get neat rolls. This is the best eraser for me because I draw in graphite, colored pencil and compressed charcoal. The latter two are almost impossible to erase completely with any eraser on the market. And the Faber-Castell DUST-Free eraser will not erase them completely, but it does the best job of any eraser out there. Period! I have done my own independent tests on erasers in my sketchbook! I have not found anything that erases graphite, colored pencil or compressed charcoal better. I prefer the DUST FREE on colored pencil because it is much faster than the kneaded eraser, and gives me similar results. In addition, the Faber-Castell DUST FREE erased Prismacolor's col-erase pencils completely! It does the best on Prismacolor's Premier colored pencils too. And it does the best on compressed charcoal. Note, no eraser will get completely eraser colored pencils or compressed charcoal period!!! But this eraser does completely erase the Prismacolor col-erase pencils. (FYI I removed the pink eraser that is on the bottom of the Prismacolor col-erase pencil because it SUCKS!) If you are looking for an eraser for all four mediums graphite, Prismacolor col-erase, Prismacolor Premier colored pencil and compressed charcoal the Faber-Castell DUST FREE eraser beats the pants off the completion!!!!!!!!!!!!!!!! I tested Staedler's electric eraser, FACTIS, Pink Pearl, Prismacolor Magic Rub, Prismacolor Art Gum, General's art gum, Prismacolor Kneeded, Alvin Velvet Softie, Staedtler Mars, Pentel Hi-Polymer Clic, papermate Tuff stuff! Note: I now exclusively use only three erasers. The Faber-Castell Dust-free white, Pentel click and Papermate Tuff stuff eraser. I use the later two for fine detailed erasing with my graphite drawings, but they can not erase colored pencil or compressed charcoal as well as my Faber-Castell dust-free!
- Sun Beam in Dallas, TX
These pencils are awesome! I ordered these with a few other small sets for a comparison, as I'm a beginner at pencils. I ordered a prismacolor 12 set, a crayola 24 set and this set. This set has the brightest colors, very easy to 'lay down color', the color doesn't come off on your hand (Hey, I thought it would.. never know!) I would definitely recommend these.
- Melanie in Pittston, PA
As usual, my order of Belgian Linen stretched canvas arrived quickly, was perfect for what I needed!!! MisterArt.com is definitely my go-to place for all of my art needs!!!
- B. Faulkner Eire by B. Faulkner in Penn Yan, NY
Free Download for Kids

Download FREE
coloring book
pages to color at
home or school.
View Pages »