The products are just as described, the delivery is prompt and so is the support. I made a mistake and clicked 2X on the order. Not only did one order be taken back but the site paid for the postage.
Ruth
Point Pleasant,, NJ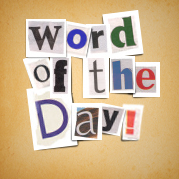 crosscut saw
A saw with fine teeth set and angled to cut transversely through the grain of a dense material, usually wood.
xylography
A printing technique that involves carving text in relief upon a wooden block. When inked, the impression is transferred to paper. The oldest known printed works were produced by this method in Japan and China during the 8th and 9th centuries. This method of wood-block printing appeared in Europe in the 14th century and eventually inspired Johannes Gutenberg to create type pieces out of metal.

Latest Product Reviews
I love these pallets. I have one for my warm yellows, 1 for cool yellows and you can write on the 2 big wells with the colors that are above ;if you use a woodless graphite pencil, it won't rub off easily. This way I know the exact color and color bias for my red, blues, yellows, violets, greens, and oranges. I find I only need one for my white, black/grey tints and earth tone water colors. For stains, I clean off with olive oil then follow with soap and water so oil doesn't get into my watercolor pigments.
- Delores in Seattle, WA
Tulip does it again with a new face painting kit. While I can't get my favourite paints (Palmer) in the supplies I need, we, The Balloonatics will test this new kit and see how kid friendly it will be. We will test toxicity, staining, melding of colours, creating special effects, and just how many faces we can paint with one kit. Tulip is wonderful in its other many many products and I highly recommend them. We will post our findings as soon as we test them out.
- Sue Hutchinson, Head Loonatic "The Balloonatics" in Toronto, Ontario
An excellent value for the price. It did not come with assembly instructions, which was a little frustrating ,so only 4 stars.
- joel in florida
Free Download for Kids

Download FREE
coloring book
pages to color at
home or school.
View Pages »