I just wanted to say that I was impressed by your packaging and shipping. I found you when I was searching for papers I just couldn't get locally and thought it was worth trying an order. I'd been resigned to the idea that small paper orders would end up rolled and in a tube, but I was pleasantly surprised to find my order shipped flat and well protected. Thank you. I will be ordering from you again.
Alida
Springfield, MA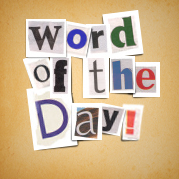 chaplet
In lost-wax casting, a core pin or refractory spacing block connecting the core placed within a wax model to its surrounding mold. There are often many employed for each work, and may vary in size from thin wire to thick bars of metal, depending on the scale of the model. When the wax is melted from the mold, the chaplets keep the core from shifting. When molten metal is poured in, they are incorporated into it, and when the investment is broken off, they protrude from the surface of the metal. When they are made of the same alloy as the cast, they are difficult to find once they have been filed down. If they fall out when the core is removed, they leave holes which must be filled.
yamato-e
Japanese narrative paintings from the 10th century, when the Tale of Genji
Example: Marasaki Shikibu (Illustrated Scroll of Lady Marasaki's Diary), 13th century.

yard
A unit of distance measurement equal to three feet, or 36 inches. To convert yards into centimeters, multiply them by 91.44; into meters, x 0.9144. Abbreviated yd.


yellowing
In painting, a tendency on the part of binding media to turn a tint towards yellow. This is most likely to occur when linseed oil is included.

Latest Product Reviews
I love these! I've been using them by the dozen as journals. I write in black fountain pen, and there's no bleed-through of the ink from one side of the page to the other, and the paper has no trouble with any of the adhesives I've used (tape, Zots, glue) to attach photos and such. Covers are a great weight, and the wire binding seems like it's made for the Ages. I can't draw a stick figure, so I haven't actually used the books for their intended purpose (i.e. sketching), but the paper has a great feel, and, if it'll stand up to liquid ink on both sides, it should work like a dream with other media. I actually joined Mr. Art as a VIP because I was buying so many of these. There aren't too many products anywhere of which I'm this fond.
- Mark G. in Pasadena, CA
This frame is too high in price, and not enough sizes.
- Gail in Fresno C
I love these pencils, They are perfect for drawing and crosswords. I won't use anything else, and everyone keeps taking my pencils.
- Kathy K. in New Cumberland, PA
Free Download for Kids

Download FREE
coloring book
pages to color at
home or school.
View Pages »