I just wanted to thank you for such a speedy delivery of my art supplies! It is exactly what I ordered for a fraction of the price and I got it in just a couple of days! I was truly surprised! You just made a new loyal customer in me! Thanks again!
Kriston
Leander, TX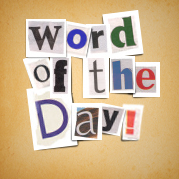 vessel
A hollow container, such as a cup, bowl, or vase, for holding something. Its parts include its foot or base, its walls and opening, its rim or lip, and sometimes: shoulders, neck, lid, handle, etc.
yamato-e
Japanese narrative paintings from the 10th century, when the Tale of Genji
Example: Marasaki Shikibu (Illustrated Scroll of Lady Marasaki's Diary), 13th century.

yard
A unit of distance measurement equal to three feet, or 36 inches. To convert yards into centimeters, multiply them by 91.44; into meters, x 0.9144. Abbreviated yd.


yellowing
In painting, a tendency on the part of binding media to turn a tint towards yellow. This is most likely to occur when linseed oil is included.

Latest Product Reviews
I have used these brushes for years , love them and I have sold many paintings using these brushes. So I think they are a great bargain!
- Nick in ST. Johnsbury Vt
I use every day in my studio. I have tried other tapes but none compare with the 3M brand.
- Joseph in Michigan in Michigan
This is awesome stuff! I've used it often, especially for Graduation gifts on wooden plaques, with the grads, picture, name cards, invitations, awards etc. Makes a super yet inexpensive gift. Getting this from Misterart.com is convenient, less expensive than driving 40 miles to get it at a craft store! Thank you, Misterart.com!
- Bernie S. in Paulding County, OH
Free Download for Kids

Download FREE
coloring book
pages to color at
home or school.
View Pages »