I just got the package, on time, and wanted to thank you for getting it here when I needed it!
Joanie
Morrisville, PA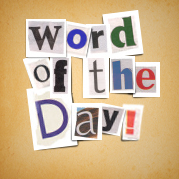 Doric
One of the three main architectural orders which describes the style of the capital of a column. The Doric order is the oldest, least decorated of the three styles.
Example: The Parthenon, Athens, Greece, 447-438 B.C.
yamato-e
Japanese narrative paintings from the 10th century, when the Tale of Genji
Example: Marasaki Shikibu (Illustrated Scroll of Lady Marasaki's Diary), 13th century.

yard
A unit of distance measurement equal to three feet, or 36 inches. To convert yards into centimeters, multiply them by 91.44; into meters, x 0.9144. Abbreviated yd.


yellowing
In painting, a tendency on the part of binding media to turn a tint towards yellow. This is most likely to occur when linseed oil is included.

Latest Product Reviews
I have been using grumbacher gesso for years, I have tried many other brands, but absolutely nothing compares to Grumbacher's. Give it a try; I think you will be hooked.
- Practical in NW
you should buy this ink if: - you want waterproof ink (needs special solution to clean nibs, hot water does not suffice) - you want ink that runs through pens easily (it's quite viscous) - you want affordable ink (i got it cheap with a coupon at michael's) - you want volume/value (i I think this is a lot of ink, wrote two pages' worth of text, and i haven't even noticed the absence of ink) you shouldn't buy this ink if: - you're looking for a rich black (i think the color's around 50% gray, it's pretty consistently one shade of gray, at least with one layer)
- Anya in USA
I love your soy paints for my crafts. Sadly this product is no longer available at Joanne's or any other craft stores I visit. This paint is true in color, dries quickly, and if you need to cover up a mistake or start over, this paint covers up better than any other brand I have used. Especially your white onion and mushroom are a life saver for all projects. I do not understand why this product is not more popular. I brag about it all the time, especially to the craft stores. If you are a true crafter your paint, is important. Your soy paints are pure quality for all my project, and I am sad to not see them on the shelves anymore! Big Mistake; if only they had tried just one bottle of this wonderful product. That was how I learned how good they were by giving them a try.
- Carol Mayer in Phoenix, AZ
Free Download for Kids

Download FREE
coloring book
pages to color at
home or school.
View Pages »