I appreciate your service and will definitely look to order supplies from you again in the future. Thank you.
Ellen
Altoona, PA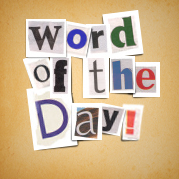 bright
A short, flat brush with a long handle typically used with oil, acrylic and alkyd paints.
yamato-e
Japanese narrative paintings from the 10th century, when the Tale of Genji
Example: Marasaki Shikibu (Illustrated Scroll of Lady Marasaki's Diary), 13th century.

yard
A unit of distance measurement equal to three feet, or 36 inches. To convert yards into centimeters, multiply them by 91.44; into meters, x 0.9144. Abbreviated yd.


yellowing
In painting, a tendency on the part of binding media to turn a tint towards yellow. This is most likely to occur when linseed oil is included.

Latest Product Reviews
I received a pot of gold and one of silver in a "hand me down" box from a friend that included a variety of paints and other art treasures! So I do not know how old these products are. I tried the gold right away on an embossed piece I had laying around and was amazed at how beautiful it worked out. I have been using another gold product in the past, and it is no where near as beautiful as this. I am a believer, and will use Treasure gold forever!
- Elizabeth B in Spring Hill, Florida
I have never had a pencil last this long... It has been 10 months and still haven't used the other two. I am a full time student and constantly lose/break pencils. The grip, weight and smoothness is outstanding. Whenever I forget this pencil at home, I want to kick myself. Best purchase in a very long time.
- Ajay in Canada
I love these! I've been using them by the dozen as journals. I write in black fountain pen, and there's no bleed-through of the ink from one side of the page to the other, and the paper has no trouble with any of the adhesives I've used (tape, Zots, glue) to attach photos and such. Covers are a great weight, and the wire binding seems like it's made for the Ages. I can't draw a stick figure, so I haven't actually used the books for their intended purpose (i.e. sketching), but the paper has a great feel, and, if it'll stand up to liquid ink on both sides, it should work like a dream with other media. I actually joined Mr. Art as a VIP because I was buying so many of these. There aren't too many products anywhere of which I'm this fond.
- Mark G. in Pasadena, CA
Free Download for Kids

Download FREE
coloring book
pages to color at
home or school.
View Pages »