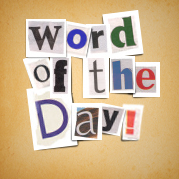 turpentine
A high quality oil paint thinner and solvent. It is produced by distilling into a volatile pungent oil the resin secreted by any of several types of coniferous trees. There are several grades of turpentine, the best usually called pure gum spirit of turpentine and the lowest called wood turpentine. In normal uses it poses neither hazard of flammability nor of health risk, although some people find it irritates their skin. Most adults find its odor inoffensive, or even pleasant. But for those who find turpentine's odor disagreeable (including many children), a deodorized type is available, which is much more expensive. A much less expensive substitute used by many artists, and for nearly all industrial applications is mineral spirits, which is produced from petroleum.
yamato-e
Japanese narrative paintings from the 10th century, when the Tale of Genji
Example: Marasaki Shikibu (Illustrated Scroll of Lady Marasaki's Diary), 13th century.

yard
A unit of distance measurement equal to three feet, or 36 inches. To convert yards into centimeters, multiply them by 91.44; into meters, x 0.9144. Abbreviated yd.


yellowing
In painting, a tendency on the part of binding media to turn a tint towards yellow. This is most likely to occur when linseed oil is included.