Thank you very much. Good service, you'll be getting orders from me in the near future.
Rick
Laddonia, MO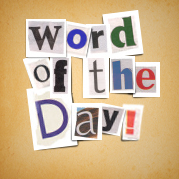 magenta
A color also known as fuchsia and hot pink; a moderate to vivid purplish red, named after the town of Magenta, in northwest Italy. One of the primary colors. (pr. mah-jen'tah)
narrative painting
A painting or sculpture whose composition, colors, and subject are selected to tell a story.
Example: Trajan's Column, Rome, Italy, 113


non figurative
An aspect of modern art in which pieces of art contain no recognizable figures or objects, as opposed to figurative art.
Example: Sam Francis' Around the Blues, 1957/1962

non-photo
A very pale blue that is invisible to a camera or photo­copier. A non-photo pen or pencil may be used to make notes on an original: paper may be printed with a non-photo blue grid to allow for easy line-up. In either case, as copiers become more sensitive, you should advise your customer to test these products first.

Latest Product Reviews
Watercolor? ?? Forget it!!! Alcohol ink is where its at with Yupo!!! I'm addicted to Yupo and to Alchohol Inks.
- That Artsy Chic in Nashville Tn
I love these! I've been using them by the dozen as journals. I write in black fountain pen, and there's no bleed-through of the ink from one side of the page to the other, and the paper has no trouble with any of the adhesives I've used (tape, Zots, glue) to attach photos and such. Covers are a great weight, and the wire binding seems like it's made for the Ages. I can't draw a stick figure, so I haven't actually used the books for their intended purpose (i.e. sketching), but the paper has a great feel, and, if it'll stand up to liquid ink on both sides, it should work like a dream with other media. I actually joined Mr. Art as a VIP because I was buying so many of these. There aren't too many products anywhere of which I'm this fond.
- Mark G. in Pasadena, CA
you should buy this ink if: - you want waterproof ink (needs special solution to clean nibs, hot water does not suffice) - you want ink that runs through pens easily (it's quite viscous) - you want affordable ink (i got it cheap with a coupon at michael's) - you want volume/value (i I think this is a lot of ink, wrote two pages' worth of text, and i haven't even noticed the absence of ink) you shouldn't buy this ink if: - you're looking for a rich black (i think the color's around 50% gray, it's pretty consistently one shade of gray, at least with one layer)
- Anya in USA
Free Download for Kids

Download FREE
coloring book
pages to color at
home or school.
View Pages »