The ease of ordering large items online is wonderful. The folks at MisterArt.com make it easy and quick to place orders and track them. I have been very satisfied with the products I purchased at MisterArt.com--at a huge savings over other art supply stores and companies.
Deborah
Lafayette, IN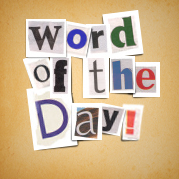 wash
A thin, translucent layer of pigment, usually watercolor or India ink. Often it is the background of a picture, prepared using watery paint applied quickly using large, sweeping brush strokes.
Example: Helen Frankenthaler's Bay Side, 1967
narrative painting
A painting or sculpture whose composition, colors, and subject are selected to tell a story.
Example: Trajan's Column, Rome, Italy, 113


non figurative
An aspect of modern art in which pieces of art contain no recognizable figures or objects, as opposed to figurative art.
Example: Sam Francis' Around the Blues, 1957/1962

non-photo
A very pale blue that is invisible to a camera or photo­copier. A non-photo pen or pencil may be used to make notes on an original: paper may be printed with a non-photo blue grid to allow for easy line-up. In either case, as copiers become more sensitive, you should advise your customer to test these products first.

Latest Product Reviews
I have used this product on my glass etchings. It gives them a nice look. It's great on wedding goblets. This really brings out the design.
- cherie j in buffalo ny
I have used these brushes for years , love them and I have sold many paintings using these brushes. So I think they are a great bargain!
- Nick in ST. Johnsbury Vt
Love the copper and will be buying the others!I have been wanting copper post cap solar lights and they are just too pricey, I found a 2 pack of inexpensive solar lights, they were brown and we all know what happens to that plastic after baking in the Sun, then it occurred to me that I had the copper and I figured I'd try it on the lights, it covered beautifully in 2 coats. I wasn't sure if I had to seal them until now, but I used Krylon Maxx Clear Satin Spray Paint on them,and to my surprise, the spray instantly turned the copper a beautiful pinkish patina that happens naturally on copper. I will be doing this on my new deck lights before they are mounted, it is really beautiful!
- Nancy J. in Pittsburgh, PA
Free Download for Kids

Download FREE
coloring book
pages to color at
home or school.
View Pages »