First time to order with MisterArt. Needed bulk acrylic, gesso, gel and brushes for 6 large pieces for a church project. Didn't know what to expect but did find the larger quantities I needed. The canvas, gesso, gel and brushes were just what we needed. Can't wait for the show on April 6. Working with young people on this project and they're excited.
Terri
Lynchburg, VA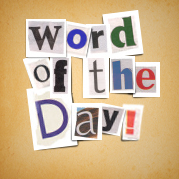 cellocut
In graphic arts, a plastic plate-- typically acetate, Lucite, or Plexiglas. Or, a plastic varnish used to add thickness to or texture a design.
narrative painting
A painting or sculpture whose composition, colors, and subject are selected to tell a story.
Example: Trajan's Column, Rome, Italy, 113


non figurative
An aspect of modern art in which pieces of art contain no recognizable figures or objects, as opposed to figurative art.
Example: Sam Francis' Around the Blues, 1957/1962

non-photo
A very pale blue that is invisible to a camera or photo­copier. A non-photo pen or pencil may be used to make notes on an original: paper may be printed with a non-photo blue grid to allow for easy line-up. In either case, as copiers become more sensitive, you should advise your customer to test these products first.

Latest Product Reviews
Watercolor? ?? Forget it!!! Alcohol ink is where its at with Yupo!!! I'm addicted to Yupo and to Alchohol Inks.
- That Artsy Chic in Nashville Tn
my canvas frame had a 1" frame. I wish your clips were in multiple sizes.I had to bend them a little to make them work. Five Star if you had my size.
- kenny in Fresno, CA
Great idea, poor execution. Once a photo has been burnished on to the adhesive, per manufacturer's instructions, lifting the photo off to transfer to mounting board yields often long, gooey, sticky web-like strands of adhesive that have a tendency to wrap around to, and stick to, front of photo. It leaves what is essentially an irreparable mess, even when using utmost care. Also, unless burnishing print to adhesive is done with rather extraordinary force, I've found it difficult to get the adhesive to stick to more than about 90% of the print's back.
- M. Shlafer in Ann Arbor, MI
Free Download for Kids

Download FREE
coloring book
pages to color at
home or school.
View Pages »