This is the first time I have purchased using your web site. I was desperate for a birthday present for my creative teenage daughter who was born on Christmas Eve. I was late with an idea (two holidays at once) and when I finally decided I assumed it would be to late to order. I was urged by my spouse to access the internet. You were there with all the supplies I would need and a promise to deliver. Not only was the service excellent, it arrived within the hour specified! Wow! Thank you.
Donna
Berlin, NH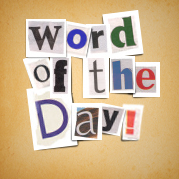 tapestry
A textile in which a colorful design or scene is formed by weft threads hand-woven into the warp. Tapestries have usually been displayed as wall hangings. The warp, which is usually linen or wool, is entirely covered by the weft, which is usually wool, silk, or metallic strands. Areas of individual colors are woven as separate blocks, and the gaps between blocks are later sewn together. Tapestries are either woven with the warp stretched on a vertical loom, called high-warp tapestry weaving, or horizontally on a low-warp loom. A cartoon or drawing, perhaps by a famous artist, is copied by the weaver, who faces the underside of the fabric.
narrative painting
A painting or sculpture whose composition, colors, and subject are selected to tell a story.
Example: Trajan's Column, Rome, Italy, 113


non figurative
An aspect of modern art in which pieces of art contain no recognizable figures or objects, as opposed to figurative art.
Example: Sam Francis' Around the Blues, 1957/1962

non-photo
A very pale blue that is invisible to a camera or photo­copier. A non-photo pen or pencil may be used to make notes on an original: paper may be printed with a non-photo blue grid to allow for easy line-up. In either case, as copiers become more sensitive, you should advise your customer to test these products first.

Latest Product Reviews
I use these markers for children's illustrations, and they are wonderful. I do wish there were more color options for colors. I've found the light colors too few, especially when working with skin tones These pens last a very long time and work well with all sorts of papers. The tip options make this a great marker for precision coloring.
- Liz B. in Napa, CA
I agree with the other 5-star reviews. Compact and sturdy. I use a waterbrush, not the included brush.
- Russell in Tupelo, MS
I've been using Koh-I-Noor Rapidograph Technical Pens since 1969. My aunt bought me my first set when I was 12 and I have used them daily ever since. I love the fact that I can mix my ink colors to match my watercolor or my wardrobe and use "Pelikan Drawing Ink A" almost exclusively. Though the inks made by Koh-I-Noor and Winsor Newton are satisfactory. If you are a beginner, I would NOT recommend purchasing anything smaller than an 0 (0.35 mm). Even as a professional I find cleaning a 4x0 to be a challenge. I work most often with a 2x0, and find them to produce the smoothest flow, if kept clean.
- Colleen P in Homer, Alaska
Free Download for Kids

Download FREE
coloring book
pages to color at
home or school.
View Pages »