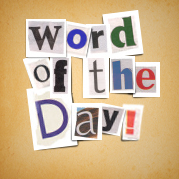 contrapposto
The position of a human figure in painting or sculpture in which the hips and legs are turned in a different direction from that of the shoulders and head; the twisting of a figure on its own vertical axis. Especially a way of sculpting a human figure in a natural pose with the weight of one leg, the shoulder, and hips counterbalancing each other. Thus it is sometimes called "weight shift." This technique was developed late in the Greek period.
Example: Kritios Boy, c. 490 B.C.
narrative painting
A painting or sculpture whose composition, colors, and subject are selected to tell a story.
Example: Trajan's Column, Rome, Italy, 113


non figurative
An aspect of modern art in which pieces of art contain no recognizable figures or objects, as opposed to figurative art.
Example: Sam Francis' Around the Blues, 1957/1962

non-photo
A very pale blue that is invisible to a camera or photo­copier. A non-photo pen or pencil may be used to make notes on an original: paper may be printed with a non-photo blue grid to allow for easy line-up. In either case, as copiers become more sensitive, you should advise your customer to test these products first.