Great service and great inventory. My package arrived within a few days of placing the order and all was intact. Very positive experience and I will definitely order from MisterArt.com again!
Sheila
Pheonix, AZ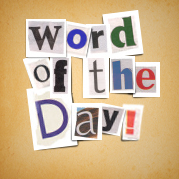 drafting film
A dimensionally stable polyester-based, plastic-like sheet used by technical illustrators, architects and engi­neers for drawings or plans. It is not affected by heat or chemicals used in reprographic processes, nor does it become yellow or brittle with age. Drafting film may be clear or have a matte finish on one or both sides. Matte film is more receptive to pencil and ink. Ink specifically formulated for drafting film has greater adhesion to slick surfaces. Some film may be coated so that it is recep­tive to water media. Care must be taken not to disturb this coating. Mylar refers to a specific brand of drafting film, but the term is often used generically for polyester film. Acetate is also a plastic-like sheet, but tends to be more brittle and less heat-resistant than drafting film. Either is available in various weights noted in thou­sandths of millimeters: 0.003 being lightweight, while 0.010 is very heavy.
narrative painting
A painting or sculpture whose composition, colors, and subject are selected to tell a story.
Example: Trajan's Column, Rome, Italy, 113


non figurative
An aspect of modern art in which pieces of art contain no recognizable figures or objects, as opposed to figurative art.
Example: Sam Francis' Around the Blues, 1957/1962

non-photo
A very pale blue that is invisible to a camera or photo­copier. A non-photo pen or pencil may be used to make notes on an original: paper may be printed with a non-photo blue grid to allow for easy line-up. In either case, as copiers become more sensitive, you should advise your customer to test these products first.

Latest Product Reviews
I don't know why more people don't know about this glue. I made a layered cardboard box over 15 years ago and it is just like the day I made it. No warping, loose edges,its perfect. And the great thing about it, if you haven't used it in a long time and it seems dried out, put some water in the jar, close the lid and come back next day and it's usable. It's one glue that more is not better. Thin it with a little water and cover the surface using an old credit card or brush. I love it for paper or chipboard or cardboard projects.
- Deborah Thomas in Mesa, AZ
Not the world's greatest, but nice, especially given the price. More than adequate for practice pieces, and students. I pay more per tube for the professional quality paints I use now, than for this entire 18-piece collection, so if you need paints for practice, go for it! Not especially great for making custom colors- mixes tend to get muddy. Stays wet in tubes for years!
- Michelle D. in Tampa, FL
I have used these brushes for years , love them and I have sold many paintings using these brushes. So I think they are a great bargain!
- Nick in ST. Johnsbury Vt
Free Download for Kids

Download FREE
coloring book
pages to color at
home or school.
View Pages »