Just wanted to say thank you. I was told by a friend (schoolteacher) how much they used your site and perhaps you would have the supplies we needed. You had everything necessary. Thanks again from a happy shopper and over 100 children what will be looking at their creation for time to come.
S
Southwestern, OK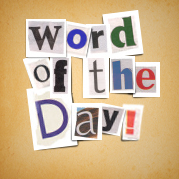 ground
A surface to which paint is applied or the material used to create that surface. A painting's ground is usually specially prepared on its support. Traditionally, for oil paint on canvas use a ground of oil and white pigment and on wood surfaces either an oil ground or gesso. Within a picture, ground may refer to a surrounding or background area. Also, in etching, it's an acid-resistant compound through which a design is drawn.
Example: Sam Francis often painted on ungrounded canvas.
narrative painting
A painting or sculpture whose composition, colors, and subject are selected to tell a story.
Example: Trajan's Column, Rome, Italy, 113


non figurative
An aspect of modern art in which pieces of art contain no recognizable figures or objects, as opposed to figurative art.
Example: Sam Francis' Around the Blues, 1957/1962

non-photo
A very pale blue that is invisible to a camera or photo­copier. A non-photo pen or pencil may be used to make notes on an original: paper may be printed with a non-photo blue grid to allow for easy line-up. In either case, as copiers become more sensitive, you should advise your customer to test these products first.

Latest Product Reviews
Great idea, poor execution. Once a photo has been burnished on to the adhesive, per manufacturer's instructions, lifting the photo off to transfer to mounting board yields often long, gooey, sticky web-like strands of adhesive that have a tendency to wrap around to, and stick to, front of photo. It leaves what is essentially an irreparable mess, even when using utmost care. Also, unless burnishing print to adhesive is done with rather extraordinary force, I've found it difficult to get the adhesive to stick to more than about 90% of the print's back.
- M. Shlafer in Ann Arbor, MI
It dries a little too fast, so if you are doing a large project, I'd suggest working it a section at a time.
- Ann in Austin, TX
l love the color and ease of firing this clay. This fires to a clean white. Predictable, and easy to use.
- Shannon G. in Zimmerman, MN
Free Download for Kids

Download FREE
coloring book
pages to color at
home or school.
View Pages »