I have just received my order, thank you! This is just great. Even with the membership fee, I saved money. I also want to let you know that I have passed your web page info to some other artists here in Colorado. Again, thanks for such timely service, good products and great prices!
Mary
Castle Rock, CO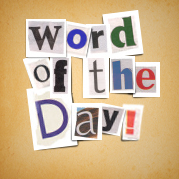 canvas
Commonly used as a support for oil or acrylic painting, canvas is a heavy woven fabric made of flax or cotton. Its surface is typically prepared for painting by priming with a ground. Linen-- made of flax-- is the standard canvas, very strong, sold by the roll and by smaller pieces. A less expensive alternative to linen is heavy cotton duck, though it is less acceptable (some find it unacceptable), cotton being less durable, because it's more prone to absorb dampness, and it's less receptive to grounds and sizings. For use in painting, a piece of canvas is stretched tightly by stapling or tacking it to a stretcher frame. A painting done on canvas and then cemented to a wall or panel is called marouflage. Canvas board is an inexpensive, commercially prepared cotton canvas which has been primed and glued to cardboard, suitable for students and amateurs who enjoy its portability. Also, a stretched canvas ready for painting, or a painting made on such fabric.
Latest Product Reviews
I don't know why more people don't know about this glue. I made a layered cardboard box over 15 years ago and it is just like the day I made it. No warping, loose edges,its perfect. And the great thing about it, if you haven't used it in a long time and it seems dried out, put some water in the jar, close the lid and come back next day and it's usable. It's one glue that more is not better. Thin it with a little water and cover the surface using an old credit card or brush. I love it for paper or chipboard or cardboard projects.
- Deborah Thomas in Mesa, AZ
As a cartoonist, I prefer the Strathmore 300 series smooth surface bristol. It works well in achieving a smooth, even ink line whether using pen or brush. And most importantly, it is more economical than either the 400 series, or 500 series bristol.
- Jerry D. in Terre Haute, IN
Very easy to use product at a fair price.
- william arvai in ozone park, ny 11417
Free Download for Kids

Download FREE
coloring book
pages to color at
home or school.
View Pages »