I Want to thank you for your excellent services and prices. MisterArt is the best of the best! Thank you again and happy new year.
Josephine
Los Angeles , CA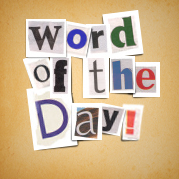 adhesives
Substances, like glue, paste or cement, which cause adhesion, or stickiness. Apply them to clean, dry surfaces. Drying times can usually be reduced by increasing the temperature. 70° F or higher is generally preferred. Use caution with catalysts and solvents, because most are toxic or hazardous. Softwoods require more clamping time than hardwoods. Because they are so absorbent, endgrain surfaces should receive two applicationsthe second only after the first is dry. Clamp joints together whenever possible for increased strength. Applying too much adhesive can weaken a joint in some cases. Follow the directions on the package. Various types include mucilage, rubber cement, hot-glue, epoxy, cyanoacrylic and silicone. Factors determining choice are likely to be: the surfaces to be adhered (porous or nonporous), and needs for strength, toxicity, water resistance, flexibility, temperature range, setting time, and expense.
Latest Product Reviews
MisterArt.com has the absolute lowest price on the 20x26 size! I use them to protect my sample artwork on gallery wrapped canvas (18x24) and these help in transport to protect from scratching/marring. Plus, when it impresses the client when they see the canvas arrives protected in one of these. I'm waiting for them to get back in stock to order more. They are VERY popular for the reason I stated.
- Photos Into Artwork, LLC in Kansas City, Missouri USA
This is awesome stuff! I've used it often, especially for Graduation gifts on wooden plaques, with the grads, picture, name cards, invitations, awards etc. Makes a super yet inexpensive gift. Getting this from Misterart.com is convenient, less expensive than driving 40 miles to get it at a craft store! Thank you, Misterart.com!
- Bernie S. in Paulding County, OH
These are some of the best watercolors out there. The range of colors make choices almost endless, and the quality is fantastic. Creamy and wets easily, mixes and blends well, vibrant and nonfading. Love Daniel Smith!
- Scratchmade Journal in Southeastern US
Free Download for Kids

Download FREE
coloring book
pages to color at
home or school.
View Pages »